Does anyone here like Indie Pop? Hit me with your highly rated 2017 indie pop releases as they come out.
Not a big year for Indie Pop, it seems
Mercury Girls are supposedly working on their debut album, which should make up for the lack of indie pop in 2017.
They haven't released anything this year, though, but this song is an absolute barnstormer:
YESSSSSS!
I knew there had to be someone else who has the love for the indie pop and would turn this from a half-joke thread into a serious one!
Have got the Fazerdaze album — good one. And I like the sound of that RBCF track. Never heard of them previously. Will look into them.
Must admit I've also never listened to Mercury Girls (though the name is familiar). Going from that track, I have no idea why. I will be investigating further. Is there any indication yet of when the next album is due out?
To be fair, it was a genuine struggle to come up with stuff to include. And other than Mercury Girls, there doesn't seem to be anything that exciting around at the minute… Even Anorak Forums, my usual source for indie pop, has been particularly dead this year.
Mercury Girls said that they were still working on their album at the end of January and that's the last they mentioned it. Hopefully something will appear soon.
A few more additions:
Japanese indie pop that popped up on my bandcamp feed: PZL124: Cattle - Slow Sailor EP | Cattle | Jigsaw Records (released on the always reliable jigsaw records).
Scrappy british indie pop released on odd box: Chicken | Suggested Friends
Pop punk/indie pop in the vein of joyride! Mopeless | Heavy Pockets | Dead Broke Rekerds
Laid back indie pop: sspplliitt E.P. | thanks for coming
Lo-fi Spanish indie pop/pop punk: Picnic on my bed | OKI MOKI
Also, can't believe I forgot about the Sacred Paws' album. it's good, although nothing is as good as 'everyday':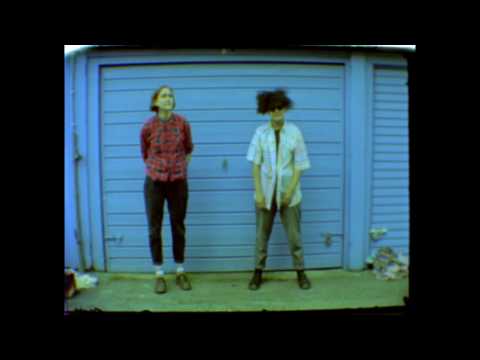 (has a better song been released in the past year?)
Guys, guys…one glaring omission. The new Peaness album, Are You Sure? : https://alcopop.bandcamp.com/album/are-you-sure
Well, I say album, it's a combination of their previous EPs/singles with a couple of new tracks added, but who cares, eh?
Looking forward to new Alvvays later in the year and Mercury Girls whenever they get round to releasing the album. Been a couple of years since the last Tuff Love album, hopefully there's a new one brewing.
Lovely stuff. The Mopeless album is great! Quite like the Cattle EP and the Suggested Friends tracks too
Peaness — terrible, terrible band name but fairly decent collection of songs, tyvm.
If we're including the punkier, power-poppier, even grungier releases, what do we think of Charly Bliss?
New Alvvays album out in September. That's all I got.
Indiepop is dead guys : (
Ah, thanks for this. Emma Kupa is a national treasure.
I don't know. I just don't know.
I listen to Fazerdaze for a week

Can't stop repeating the guitar riff
I like indie pop as much as the next man (okay…maybe slightly less)…but it there is absolutely no need for this thread. This applies to any genres that fall within the general indie canon.
There is absolutely no need for your negativity in the 2017 Rolling Indie Pop thread

Do you think I'd have more success if I started a 2017 Indie Rock thread?