Come join us in talking all things rap in the year 2018.
the usual playlists:
Catch all
Fav trax

One of my NY resolutions is to listen to more hip-hop so will try and get more involved again this year.
Lost track in 2017 post-DAMN - it seemed like there was an overwhelming number of new projects and once I'd got behind I just couldn't be bothered to catch-up beyond stand-out individual tracks (still bumping XO Tour Llif3 almost daily).
This thread and the HH playlists aside, what are we using to find new stuff? I don't check many blogs aside from Passion of the Weiss (which seems pretty in tune with my taste). I am finding it increasingly tough to keep up with regional stuff and all the "Soundcloud rappers", let alone established artists' output, and am pretty wary of Spotify playlist curation (RapCaviar etc.) dictating which tracks blow up, though they can be occasionally useful.
New Roc Marciano and God Fahim. Went on a Fahim spree at the end of last year. Think he's great.
I don't check that many 'blogs but Elmattic is very good for the left field type of thing that I like.
Also Uncommon Nasa's podcast is great for similar sorts of sounds. I really liked his album last year and realised that he's the Nasa who was sound engineer on all of the old Def Jux albums ("What the deal Nasa? Touching yourself" etc)
https://www.mixcloud.com/UncommonNasa/stream/
Unkut is good for the throwback stuff that I really love
Grown Up Rap is also pretty good.
Those 4 and this forum basically mean I have more rap music than I can actually listen to.
Lastly - did anyone else get into Open Mike Eagle's album? Brick Body Kids Still Daydream. Concept album about a housing project in Chicago. Discovered late last year and haven't stopped listening to it.
think Future's actually lost the plot on this
sounds a bit too much like a weird Kendrick track than a Jay Rock banger

My sources are pretty much:
this forum
andrew noznitsky (journalist/used to run Cocaine Blunts/runs a record store in Oakland) - twitter / All the Raps show on RBMA / www.noz.agency*
pitchfork sometimes, more just to keep a handle on when stuff has come out more than recommendations / reviews
youtube (various channels i subscribe to)
anything swae lee and young thug do
a few other random twitters (earl sweatshirt is good)
this slightly ragtag assortment of sources usually keeps me relatively on top of everything although I would like to devote some attention to 1 or 2 more specialist blogs this year to fill the void of cocaine blunts and one other rap blog I used to read at the time who's name slips my mind.
*the end of year lists on this are great
the martorialist blog is quite good. he posts a round up at the end of every month of stuff he's been listening to, there's usually some interesting shit in there.
Late to this, but loving the Strange U album. Discovered via end of year lists. The beats are nuts.
UK heads may know him better as Kashmere.
Nice suggestions. Thanks for these. I've had a hard time finding a good outlet covering more left-field hip-hop releases.
I quite like Dave East. Bringing back that rotten apple new york era grit (with the occasional chris brown feature)
Quite like that. Never listened to Dave East before. Any albums/mixtapes worth checking out?
I've only listened to the first Paranoia album and the Kairi Chanel mixtape, both are really good. Would maybe start with the latter
Really like his verse on this, pretty understated compared to some of the others but somehow my standout
also belatedly enjoying this tribute of sorts to Prodigy
Few other new bits I've been enjoying:
Drakeo the Ruler- "Cold Devil" - the whole mixtape is a little bloated but the first half in particular is loads of fun. Guy's got a crazy flow that you can't really pin down; constantly goes off beat and then ends up finding it again before you've even noticed. Also makes up loads of words like he's E-40. Flu Flamming and Big Banc Unchies are other highlights: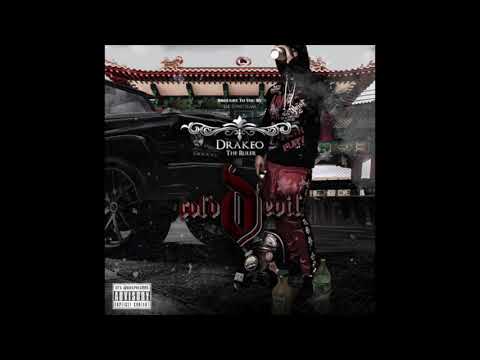 YoungBoy Never Broke Again- Solar Eclipse / Outside Today - assume most people are on him by now as the the next Boosie / Kevin Gates, but he really does have something. Kind of got a Young Thug flow on his most recent tracks; sounds so urgent and passionate. Baton Rouge seems like a scary place at the moment which is obviously depressing, but kind of like Chicago a few years back the music seems to thriving.
Lil Uzi Vert - - Mood - not really seen anyone mention Lil Uzi here. Tbh, I haven't really bought into the emo soundcloud rap thing, but when it works well it's great, as with XO Tour Llif3 last year and this. Production from TM88 and Southside here is perfect (kind of wish it was Future going over the top though):