Haha no worries, now added and I'm looking forward to having a listen today

That Frederik Valentin EP is fantastic. Utterly love Butterfly
I really love that EP so much, and Butterfly is lovely also. He released a second EP a couple of weeks later (so kind of an album split in two), which is definitely worth a listen. I don't love it as much, but it's still really good.
I love APTBS and totally missed this, thanks!
New EP coming out next month. There's another track available too.
Tamar Aphek - Russian Winter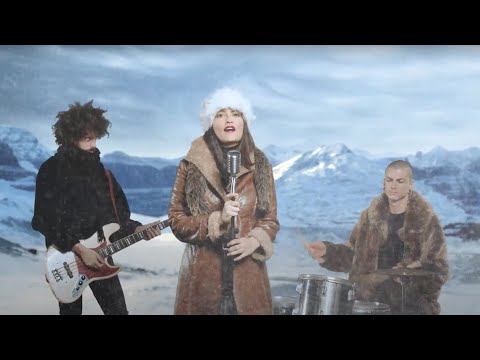 Sweet Trip - In Sound, We Found Each Other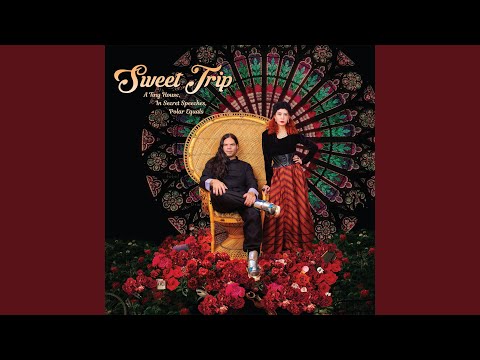 Xiu Xiu - A Bottle of Rum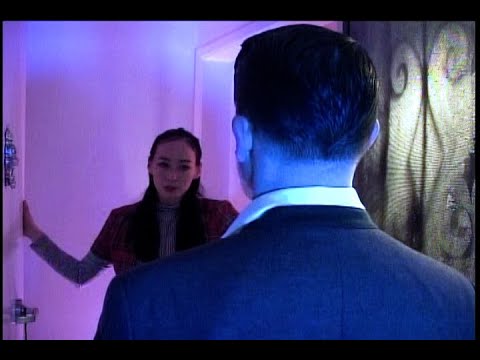 Kero Kero Bonito - Well Rested
Jane Weaver - Heartlow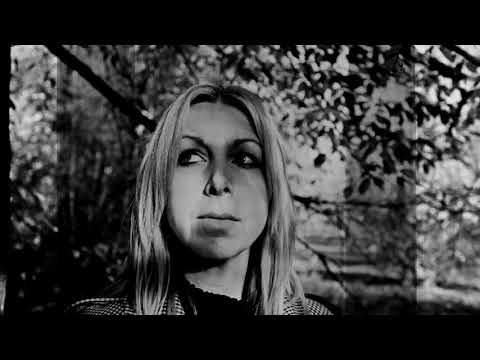 Gaspard Auge - Force Majeure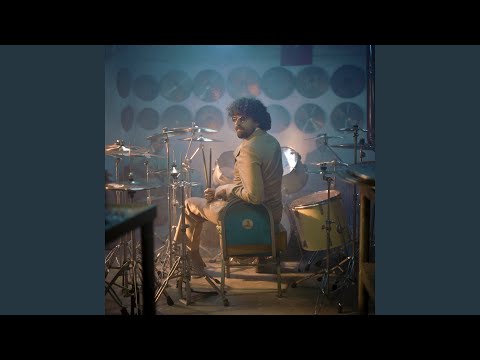 Unkle - FInd an Outsider (Ronin Reconstruction)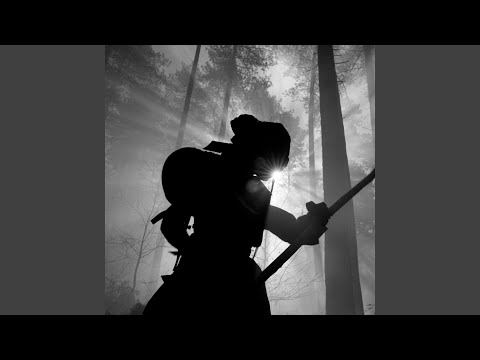 Little Simz - Introvert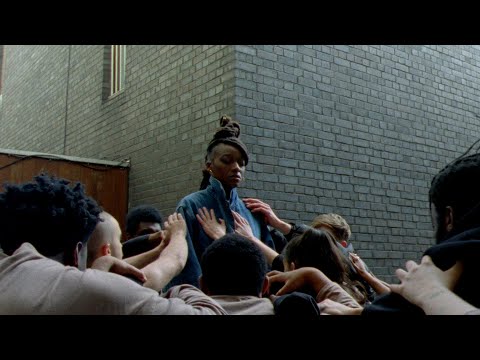 Iceage - The Holding Hand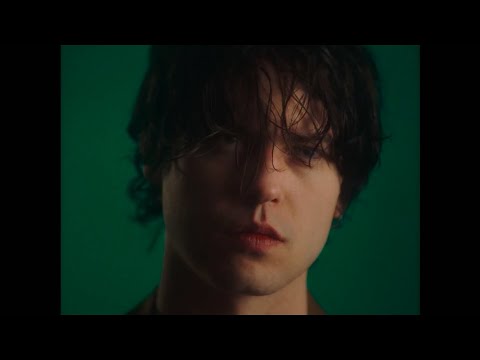 Emma Ruth Rundle & Thou - hollywood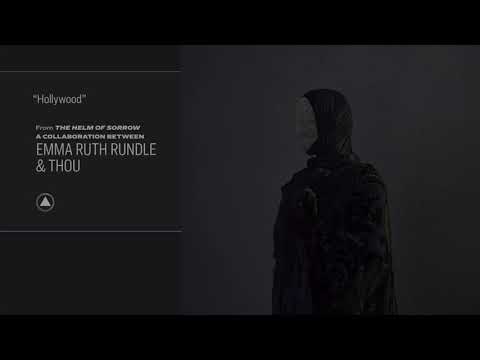 Not really listened to that much new music at all this year unfortunately. So will have a good look at these lists!
Really enjoying this thread. Here's my contribution:
Jocelyn Mackenzie – The Brave Ones
Favourite song of the year so far: lyrically adventurous but emotionally grounded, with thumping strings & a theatrical, tongue-in-cheek sensibility. I just play this over & over.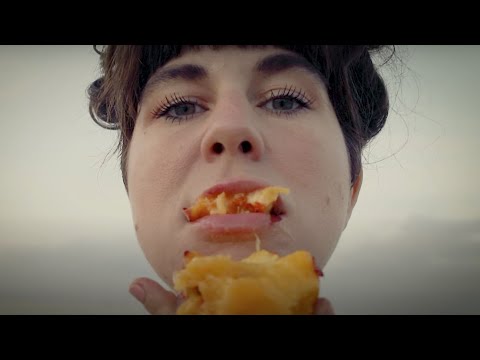 Loney dear – Mute / All things pass
Loney dear's Thursday evening livestreams from his apartment in Stockholm were one of the things that helped get me through lockdown; always impressed at his ability to consistently staddle the line between optimism & complete despair.
Leanne Betasamosake Simpson – Viscosity
It's so easy to end up in cringe territory writing stories or songs about social media, but this track uses a simple layering of repeated lyrics to suggest that our connections to the natural world can overcome our disconnection from each other.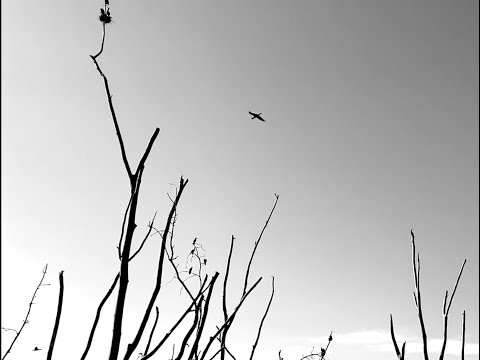 Gia Margaret – Solid Heart
Lo-fi bedroom indie given an airy, country treatment; although it was released in January it's exactly the right sound for these long summer evenings with a slight breeze coming in the open windows.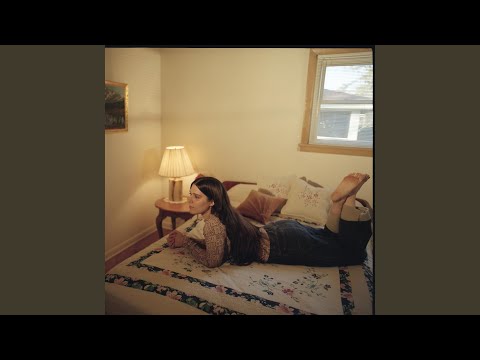 Indigo Sparke – Golden Age
Rough-egded guitars in the desert.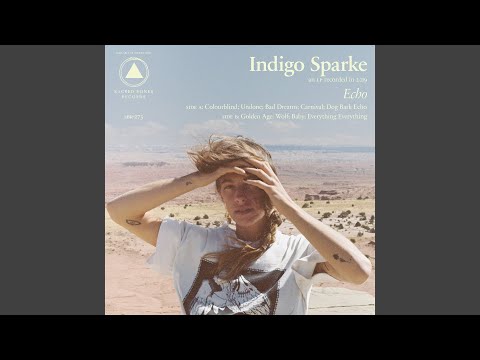 Anna B Savage – Dead Pursuits
Wry, theatrical take on stagnation & underachievement.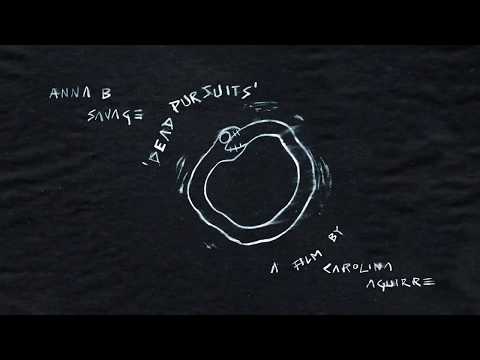 Frida Hyvönen – A Funeral In Banbridge
Piano-led storytelling with a keen eye for the small details and a sudden flip from upbeat diary entry to emotionally devastating but unsentimental finale.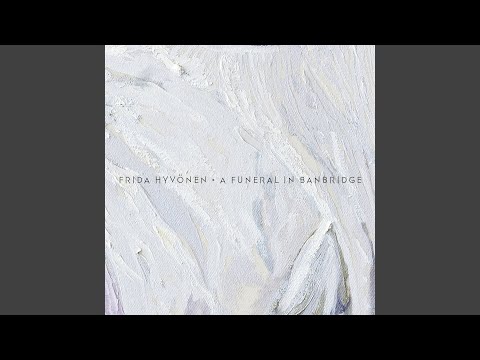 Gurli Octavia – Slow Life
If Stina Nordenstam had ever fronted a rock band, this is the sort of thing they would probably have put out.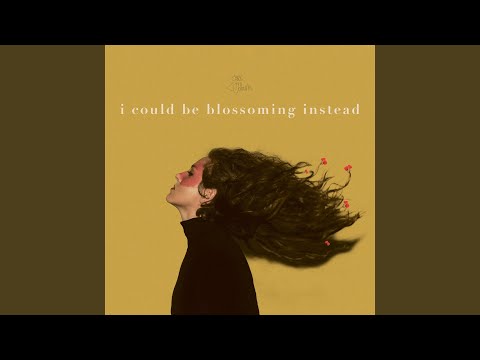 Pan Daijing – Let 七月
Was tempted to also include Cassandra Jenkins' Hard Drive on this list; if you took that upbeat spoken word & filtered it through a hive of angry bees & then threw them into a hurricane instead, this is what you'd end up with.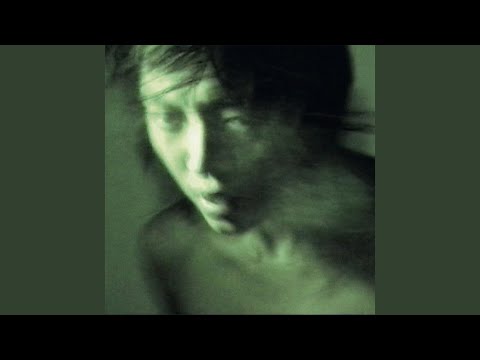 Promise and The Monster – Beating Heart
Widescreen atmospherics, strings & glistening, crystalline vocals. She barely releases any music but everything is just gorgeous.
Great song (and great album too!)
Most of top ten have already been mentioned
Pom Poko - Like A Lady, Lost Girls - Menneskekollektivet, Gia Margaret - Solid Heart, Dry Cleaning - Scratchcard Lanyard, Cassandra Jenkins - Hard Drive, Sharon Van Etten and Angel Olsen - Live I Used To, Japanese Breakfast - Be Sweet
The remaining are
Zella Day - Holocene
Stumbled up on this with the Weyes Blood feature, get quite lost in the track for an afternoon walk.
Laura Les - Haunted
Probably most played track of the year, the original from a set at A2B2 fire last year was a stand out so great it got an actual release. Is often a much needed short blast of energy
Arab Strap - Kebabylon
Had overlooked Arab Strap for so long, the new album really clicked and just kept coming back to this track, Prefer to find time for a full album listen though.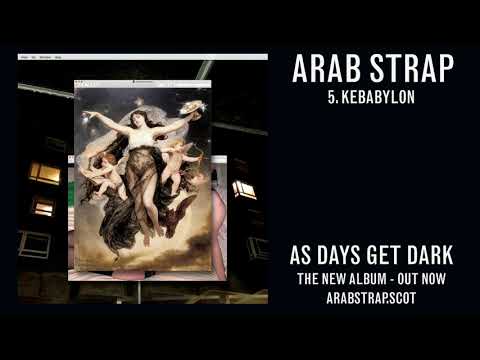 Now to work through the playlist link.
Most of what I've been getting into isn't from this year. It's always a slow process getting into new stuff for me, so these are kind of new directions in what I'm listening to. Nowhere near being able to find ten tunes from the last 6 months that I think are worth people's time, which is kind of weird to think about.
Quite into this, by Chris Corsano and Bill Orcutt. It's sometimes so chaotic that it gets annoying, although its nowhere near as intense as you'd normally expect from Bill Orcutt, but its great if i'm in the right mood. a true playlist ruiner.
This xylophone and beats thing by Chants caught my ear recently and I've been enjoying it.
Feel like its more a warming winter thing than really appropriate for right now, but loved this from Brooklyn Shanti. Always loved the sound of that south asian call to prayer type singing and its sampled in a non-horrible way here.
Amapiano has been a big thing for me so far this year, had never heard of it before about Christmas and its really resonating. This tune by ALINO-ALINO has loads of the elements that I like about it; the kind of stilted beats, the relentlessness of it, sweet vocals, and a tiny window into another way of thinking.
There's a remix of a Kate Nash tune (Nicest Thing) on a Supa D mix he did for radio 1 that I've not been able to find anywhere else, and the show has expired so now way to share it, but that is on my list for sure. It's really got me thinking about Kate Nash in a way that I'd never have expected; I never really liked her music but that vocal and lyric on that tune is something else. The remix really draws out the desperation in it.

This Lana Del Rey tune has tipped me over into thinking she's an actual genius, rather than a weird pop star who happened to stumble on a record as outrageously conflicted as Ultraviolence by accident. It's absolutely brilliant.
He's cancelled as fuck and rightly so, but this Sun Kil Moon song is aggressive and frustrated in a way that again really resonates. I don't agree with what he's on about or really even the sentiments, but I do find this tune fascinating in how ugly is it. Totally inseparable from the context around it.
like that squiggly first tune, thanks for posting
I've added all these to the YT playlist, apart from your first pick (which I couldn't find) and the Kate Nash remix. Is it this perhaps?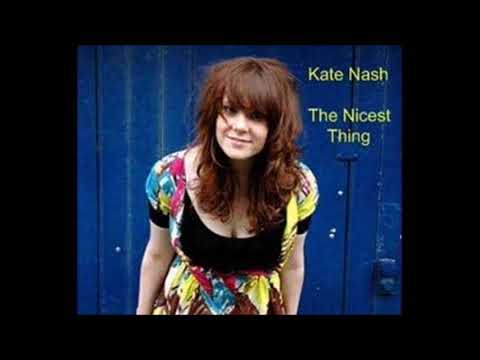 class. thanks! nope its not this one. it was a kind of afrobeat remix that i can't find anywhere at all.
I used to be such a big Loney Dear fan, but less so after Dear John. I really did like the new album, although I haven't returned to it much. But it was so lovely hearing this song in isolation just now, so will be sure to listen again!
(I know/like Leanne, Gia (well, need to listen to more of her), Indigo, Anna B Savage (great album), and Promise and the Monster (quite enjoyed the new EP after maybe not having heard anything from her/their early album).
Not heard of The Brave Ones before, but really like that song, and so will investigate! (oops, accidentally followed 'Brave Ones' on spotify, who sound totally different and not what I was wanting)
Frida isn't as initially grabbing to me, but it did grow on me towards the end.
Gurli was lovely - really beautiful voice. I liked the build up towards the end, but then it seemed to lose the specialness of the first restrained part of the song. will definitely listen to the album.
Pan Daijing - not entirely sure what I make of this. Will try the album. Maybe it'll click, maybe it'll be a one time thing only!
anyhow, thank you - I've enjoyed this list!
Thanks @paulo13 – glad you enjoyed it! I feel like the most recent Loney dear album is a bit slight, but it took me quite a while to get into the self-titled album from 2017 so I'm not giving up hope. The strong tracks on this album (like Mute) are really great though. Just wish there was a couple more of them and a few less sub-2-minute piano-only pieces.
I'm mostly still a whole-albums-only listener, but I've found that spending time on these boards has made me more interested in artists whose albums may not have grabbed me, but who have a few really amazing songs. The "misc other tracks" folder is slowly but steadily growing

Yep, I think it's it's slightness that has partially stopped me going back to it. Sometimes I love a bit of bloatedness just to have something to get my teeth into!


I'm definitely an album person too, and tend to avoid any singles that are released, but can repeatedly play songs on an album if I really like them.
Fantastic thread, thanks everyone.
I'm rubbish as describing music; but I've really enjoyed these this year.
The Hold Steady - Spices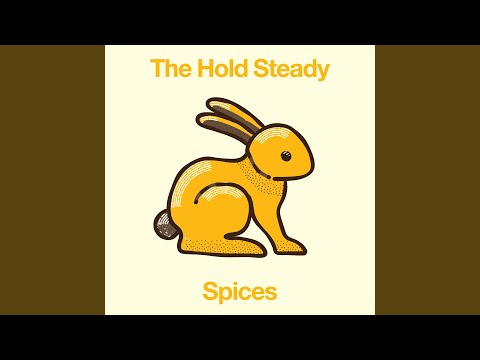 Mdou Moctar - Chismiten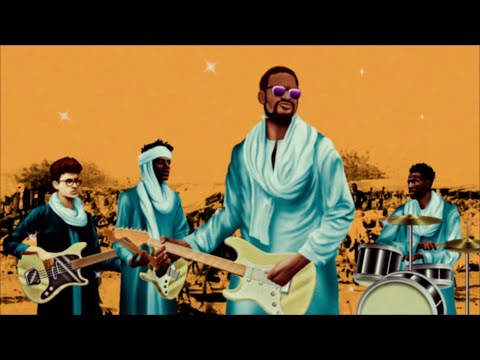 Origami Angel - Neutrogena Spektor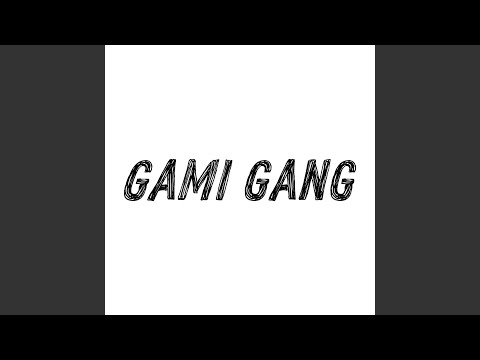 Natalia Lafourcada - Cien Años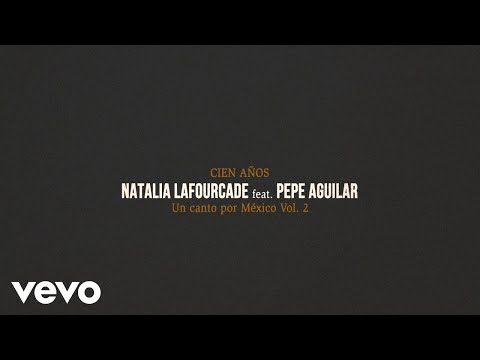 Czarface and MF Doom - Break in the Action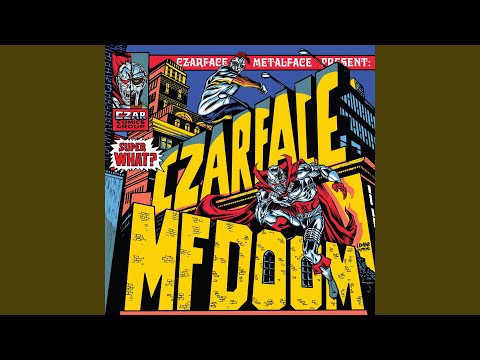 Top choices
sophie- bipp (autechre mx)
killabeatmaker- matiela suto
rose bonica- send forgiveness
clark- already ghosts
reykjavik606- formula paraiso (hector plimmer remix)
karen nyame kg & mista silva- koko
dalibor cruz- never sort yourself out for them
anz- unravel in the designated zone
photonz- saturn
derya yildirim & grup simsek- haydar haydar