We did decide on weekly, right?
Lets talk. Or something.
Currently playing catch up on the Sonic Youth listening club. Don't want to comment on there yet as i'm still about a month behind, but i've recently listened to Experimental Jet Set, Trash And No Star and I think I like it more than most in there.
Also having a rare "I feel like listening to Aphex Twin" moments. So i'm doing that.
Feel @ynot has either failed to tell me about this or has told me about it and I've completely failed to pay attention.
Anyway, woohoo (for fans of NosferatuD2, Superman Revenge Squad and Tempertwig etc.)
Yeah Ben and Adam have been playing together again for the last couple of months, along with another Ben.
I kind of felt it was a bit secret and not my place to mention it yet. I only found out about the Instagram yesterday myself.
Adam has been recording and mixing some of their songs, I think they have 7 so far from what I've heard. Might gig later in the year perhaps, but would be Croydon was I'd imagine. Will let you know.
Adam actually has four bands on the go at the moment

Insert Four bands, Jeremy? That's insane meme image

Well officially three, but he'd filling in as drummer for someone else's band next month.
Been listening to a lot of 90's Garry Numan. It's really great, wish I knew that at the time.
I have officially started assembling my summer playlist, kicked off with this which I discovered via Elkka's DJ Kicks compilation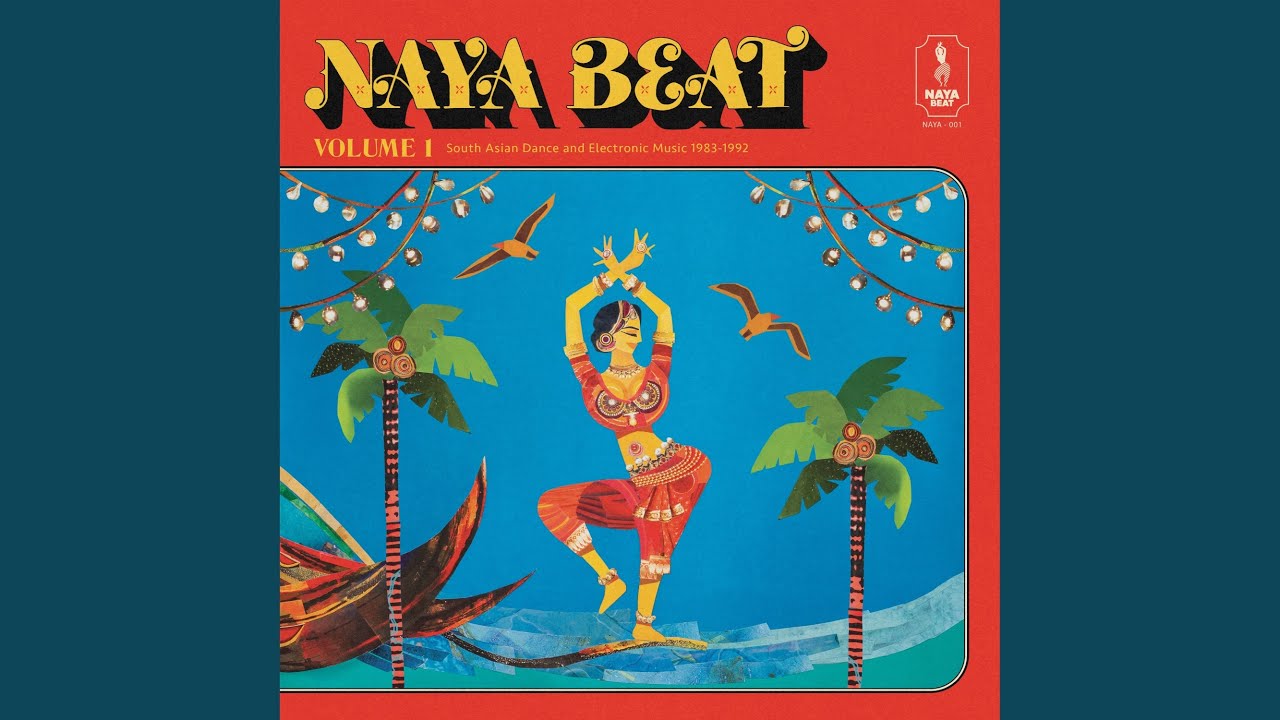 Discovered this yesterday. Excellent funk. Feels so incongruent on this packed commuter train.
One previous mention on DiS by @NeilYoung
Been listening to a weird one this morning. Long term riverwise watchers will know that I love The Sisters Of Mercy. They haven't put out a record for thirty years, but they still write and perform new songs - their current setlists are about two-thirds songs written in the last few years. Some bloke has now recorded his own versions of these songs and put them out as an album. Can't decide if this is an excellent display of opportunism, a lovely gesture so that fans can hear properly recorded* versions of these songs instead of dodgy YT clips, or just cheeky as fuck?
*The music on these re-recordings (I say that, I don't even know if they've been recorded in the first place) is decent enough for what I assume is a home production, but I'm not keen on the guy's voice. Mostly it's just making me want a proper new Sisters album, which is likely never going to happen.
They're playing at the Marble Factory in November, tempted as I've never seen them but £££. Also think someone on here(@UncleRetrospective maybe?) saw them last year and said they were crap.
yeah, I'm really tempted even though it's the best part of fifty quid and there is a strong chance they won't be very good…
almost feel like I need one of these shit Sisters gigs I keep hearing about to finally put them to bed. I've seen them twice, once brilliant and once a (generous) average.
It was me, and they were crap. People who went before said they were great.
WTF?
I don't know SoM at all really and they're probably not my sort of band but is there some issue with a record contract they can't get out of because otherwise, why write loads of songs and never release them but stuff your set with them? Is it just the same people going to their gigs over and over who have just got to love the songs?
the perennial question on the SoM messageboard! No one really knows, but take your pick from
a contract issue (there definitely was one with their former (?) label, but they claimed it had been resolved in the late 90s. No records since though…)

Eldritch not keeping up with the way the record business has changed and and setting a million pound advance as his starting point for label negotiations

Eldritch's ego not allowing him to go down the self-released / kickstarter / bandcamp path

Eldritch's ego not allowing him to cope with the knowledge that the days of the Sisters having top ten albums and singles are long gone

Eldritch's knowledge that the new material is not as good as the classic stuff, and fear of bad reviews and critical maulings if it is properly released
Could be any, all, or none of the above. I do find it odd that a man who was a noted studio perfectionist now seems to be happy for people to hear this work via badly recorded phone clips on YouTube, but honestly

These are the correct answer imo. Although he did offer to give GTA a free Sisters album for the soundtrack and RockStar turned him down.
After nothing much for a month or two, in the next three weeks I've got quite the line up of live things I'm very up for:
24/5: Four Tet
26/5: SPANISH LOVE SONGS!!!
30/5: PUP!!!
31/5: Confidence Man/Pet Shop Boys
1/6: HALSEY!!! (plus loads of other acts at Primavera)
2/6: Kendrick Lamar/Depeche Mode (plus loads of other acts at Primavera)
3/6: Caroline Polachek/Rosalía (plus loads of other acts at Primavera)
4/6: Ben Bohmer/Purple Disco Machine
13/6: Coheed and Cambria/Soul Glo
At least 4 of those acts have made one of my AOTY in the last decade. Am excitement.
Really want to find more stuff to scratch the itch Whatitdo Archive Group and Ironsides have created.v
Listened to The Heliocentrics or Karl Hector & The Malcouns? El Michels Affair & The Natural Yoghurt Band might scratch the itch too.