Gahd I really hope they keep all these old cuts in their live rotation. They are already an unstoppable live force, but one thing that would make them even more exciting is the thought that you could get some unexpected gem on any night.
Yeah I love their standard live set but would love a bit of variation/unpredictability. Really hope they keep the Chem Farmer / Nite Expo medley in particular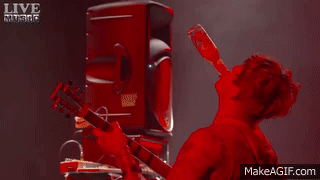 the skills of the man have no bounds
Got a ticket for Saturday so really trying not to watch these - already caved with the Stinking Cloud performance which is mint!
fun set last night, just got my download through
they didn't post the setlist in advance this time but it was quite fun not knowing what was coming next
enjoyed the Chrome covers, never listened to them before but will be checking them out
Likewise I've never listened to them either so I will have to check them out.
I did recognise one of the covers which jesus Iizard have also covered:
Chrome are great, I think Red Exposure is a good place to start
Yet more music. This time featuring Kyp from TVOTR interestingly.
Still need to watch Saturdays stream
I think Kyp was part of the Bent Arcana album as well
Ah probably. The bent arcana one totally passed me by. Any cop?
it was decent and jazzy but up and down. preferred the Witch Egg one, haven't listened to the most recent one