It has been a tough week, so feel free to use this thread for harmless fun, japes and frolics.
That's fun, and harmless. Thanks for posting
I was worried about how youd feel about the bump one of the ducks took but otherwise knew it met the criteria
I don't think any ducks were harmed, so it's fine by me. Ducks are the best.
male mallards aren't nice though, are they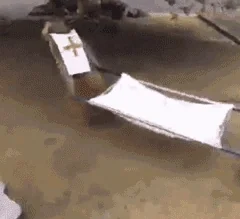 That's a rockin' nun! Harmless fun for sure.
I think she could be harmful