Come on then, let's hear the latest on these bastards
Made a strategic alliance with my main current enemy, and kinda lacking something in my life now
I'm in the process of gathering some evidence
The head of geography still seems to be thriving.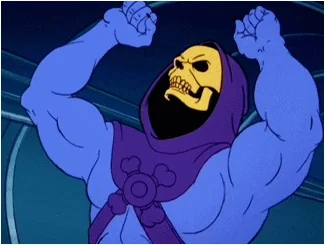 think i'm currently enemy free. might start something with a stranger, just to feel something
I'm presuming that, during my annual leave, he's got wind of the fact I've handed my notice in. So I'm looking forward to two and a half months of fruitless passive aggression from him.
Still an absolute misery. I am winning the war by greeting her with the upmost cheer each day and ignoring all her whines
Haven't seen the lady who called me a loser and told me to get a life cause she kept using our bins as her bin was full. She said "who put you in charge of bins?". Me put me in charge of bins!!!
She's been trying to sell her 3 bed flat for £700k (!!!) for about 8 months now so I guess karma is catching up with her.
Hopefully they'll post in this thread and do the hard work for me.
mr gorbachev, tear down my pants
I fucking hate funkhouser
I'm my own worst enemy
Always winning & losing in equal measure
I think everyone on here knows mine at the moment.
Don't really want him to be, I guess I need to be the bigger man and move on. Just really sad this weekend it's going to be awkward to see my sister and niece and nephews.
But found out last night they are going round mum and dad's on Sunday without him I hope , so I'll bump in to them there.