Thought I would share a video I shot of "Faded" live last summer at a tiny club called The Social in Orlando. Sound quality is pretty damn good as I'm close to stage. They closed the show on this-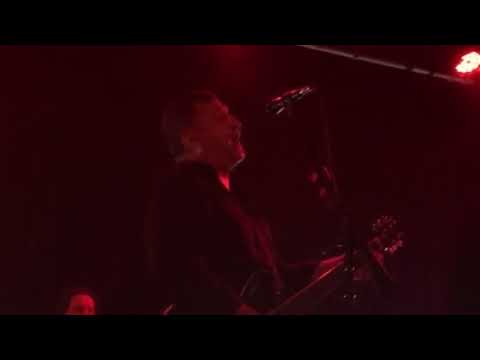 " But later this week, Dulli will take a big plunge and release his first-ever full solo album."
Pretty sure he's already a solo album out under his own name, right?
Dulli himself doesn't count it.
Dulli's so fucking cool man, he can do this kind of southern gothic noir stuff in his sleep.
That's exciting, look forward to checking out!
In a strange way it sounds like early monster magnet.
This is great! I like heavy Whigs, more please!
Going to wait for the album to come out to listen, but
I'm even more excited for this now.
Imagining a Greg Dulli - Dave Wyndorf collaboration and feeling cheated by the world.
just had this email from Resident - the 1965 reissue has been cancelled. Gutted.
Hey there,
Thanks for choosing to order with us! Unfortunately, we have some bad news- the Afghan Whigs 2022 reissue has now been cancelled by the label and is no longer being pressed due to production issues. This means we are unable to fulfil your order on this occassion, we are currently working our way through the refunds and you should recieve yours shortly.
We're very sorry for the disappointment this may cause, hopefully this will get repressed at some point in the future.
All the best,
Damn - was looking forward to finally getting that on vinyl.
Theyve just been announced for Latitude in July so hopefully some other Uk dates incoming.
Fingers crossed. I wonder if the "production issues" are that there's a new album on the way now, and Music On Vinyl have been asked / told to shelve the reissue until the promo cycle for that one is complete.
Shit, was looking forward to that. I've also just got an email from Phil at Norman Records telling me.

He also said, quote: "I think there's some sort of licensing issue here but the distro are being cagey.". Curious.
Looks like it's either Brighton or Latitude if you want to see them in the U.K. this summer….
"UK HEADLINING TOUR" was pretty misleading on this!