I'll never play this but I'm glad to see everybody is happy
Just use Rick from the Walking Dead.
(The only series of Teacher's I've seen is the 3rd, which is broadly comic. Apparently the first two were more serious.)
Got into it at series 3 and loved it, then they killed off all the best characters for series 4. Raging.
I've tried watching the first 2 series on All 4 but forgot the episodes are an hour long and gave up pretty quickly
But doesn't S3 open with them all pissing on the graves of the S1 and 2 characters who left?
Oh right. Maybe I read about that bit then!
Actually maybe I've only seen S4?
Series 4 was also broadly comic but without the best comic characters (Kurt and Brian). What a waste.
Kurt's in Eastenders now I think (someone was visiting him in prison when I last saw an episode a few weeks ago)
Series 4 was comic but they forgot to put any jokes in
1 & 2 are great, 3 has some exceptional Brian and Kurt storylines
Okay yes, looks like I did see S3.
It was because I was asked to review the DVDs for a website I was on.
Walked past Nav Chowdry at a festival once and was floored by how handsome he was, quite impressive considering what a disgusting little perv Kurt is
Woof!
Harder walking around all that time knowing these creeps all chose Grange Hill tbh
Why are you upset an iconic show about school won your question about school?
Ok just caught up with this
Dropped 20 places for a typo
Fucked it on the last question
A classic AQOS @Squandered Thankyou! I hope there will be more

To be fair I'm not really sure I played it even though I entered. You can almost see my exasperation increase and morale decrease as you work your way down the question list.
But it's just clicking on a thing and typing in a box so that's not so much effort.
Had a shitty afternoon in work and came on to DiS to belatedly experience my first AQOS. That was brilliant fun and my mood is lifted. A top 10 finish too!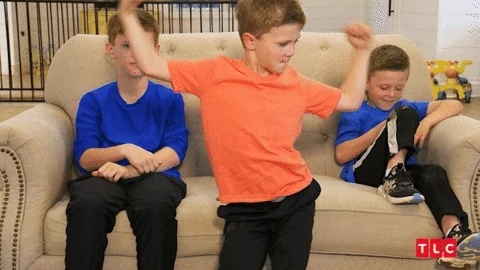 Thanks @Squandered for organising
Really am sorry for my massive error of judgement earlier. It is never ever my intention to misgender someone.
Of course you didn't, I don't think anyone thinks otherwise xx
SECOND
Amazing stuff. Thanks @Squandered excellent job xx