Pretty much all stadium gigs are pish.
think the new song is great, think TBH&C is brilliant too, just don't think they're working very well in a stadium
Yeah, I get that. If something's in a space that size, it needs to be using it and have all fireworks and lights and hydraulics and nonsense. If I saw them on every tour I'd probably skip this, but the last time was when Suck It And See came out, I haven't seen The Hives in as long and it's my hometown. It's the combo of all three that swings it this once.
Alex flies across the crowd on a wire surrounded by fireworks.
A gospel choir appears
The crowd are disappointed for different reasons.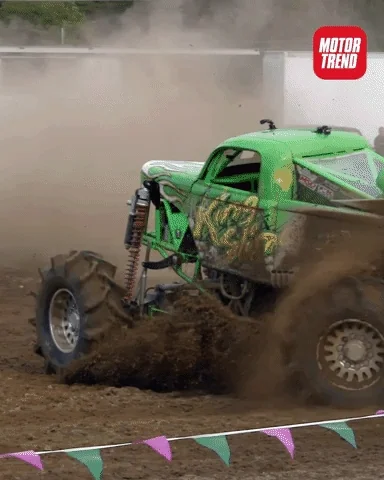 I hope all three of these things happen. As long as the demographic in the third are all the ones that didn't like the last album because it wasn't ladsladslads.
Will give the UK stadium dates a swerve. Hopefully a mainland european date might be in order ? (they've not announced any "proper" europe dates have they yet ?)
Palau Sant Jordi in Barcelona will do - assuming they're not doing Primavera ??
Seriously, have they not rehearsed any of their back catalogue in the 4 years since the last tour(s) ? It's literally the same pool of songs from 2018.
Bellahouston Park is nearest for us. Looks like capacity is around 35,000 for previous gigs there so not too bad considering.
@SenorDingDong have you been before/any good?
I'm in 2 minds but partner really wants to go so will likely try for tickets.
Seen Kendrick Lamar there a few years ago, it's fine as a venue (it's my end of town so it's handy for me).
Weather will make or break it, late June has as good a chance as any of being nice though.
they resurrected Potion Approaching, happy with that
Listened to Suck It and See the other day and liked it a lot more than I remembered doing so.
Also, they must be the least plagiarising band ever? Don't think I've ever heard anything in any of their songs that I recognise being ripped off.
This is a good point actually

Seems that they are having The Twilight Sad problem in that they aren't all on the same continent so have limited practice time.
Potion Approaching does sound like Very Ape though
I think the first album reminds me in places of the vines, they have said they were big fans though. Not plagiarised as such but you can hear the influence. They were only kids though so they get a pass.
managed to bag 2 tickets for Glasgow in the pre-sale

Dublin outdoor show has moved to a slightly less unpalatable venue
(this one is on the DART train line and not in the middle of fucking nowhere)
Malahide is quite a nice venue, lots of space
Haven't been there since Radiohead in 2008 but I remember it being nice