And it walked away empty handed despite being the most nominated show this year
For those who have yet to see this, I've just noticed the first 4 episodes are up on iPlayer.
Got excited that premiere date for season 3 had be announced then

Just rewatched this, episode of the decade surely
fuck you spaceman I got well excited for a second then!!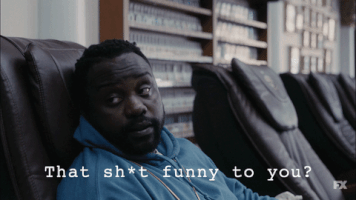 Just finished watching all of Atlanta.
Fuck that was all great.
Also more interested in Marvel's Eternals now (Brian Tyree Henry is one of the main characters).
Looking forward to S3.
For some reason despite how much I enjoy it, it's taken me forever to watch Atlanta. Literally 3 attempts to get halfway through S2
Will restart and commit to it in advance of S3. Think it's so good that it makes me feel I need 100% concentration, and I don't often have that
apparently they shot some stuff for this on my street
dunno how i feel about a whole season of them being on holiday but i'm sure it'll be decent
Reviews for the new season are unsurprisingly overwhelmingly positive.
Anyone know if/when this is coming to Disney plus or any other UK based streaming services?