Never seen them, one of my all time favourites, those tour dates seem to be during Glastonbury, so they better fucking play.
Today I listened to a B-52's album for the first time – the self-titled debut from 79. Prior to that I'd only heard the Mesopotamia EP (heard at a friend's place about 4 years ago and picked up on vinyl) and obviously the hits.
They hit it big when I was young with "Love Shack" and that sort of stuff. While fun, I wasn't interested in hearing more at the time. Had been planning on checking out their early stuff in the last 5 years or so, but not till today! Sort of prompted by hearing "Private Idaho" at a vintage shop yesterday. That's on their second one Wild Planet, which I think I'll get to sooner than later. Gotta spend more time with the debut first.
I'd be well up for this, though their last farewell tour I couldn't afford so it's unlikely I'll be able to afford this one (mind you it's right before my birthday, hint hint).
Here's a version of Private Idaho with Julee Cruise (!) replacing Cindy Wilson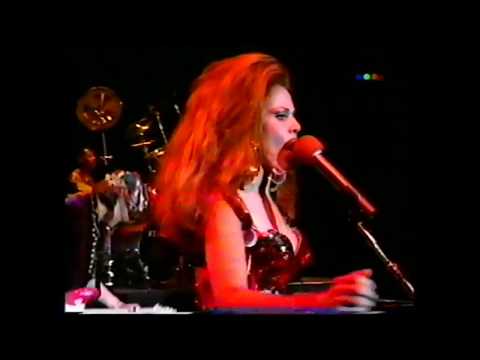 Note that this is an old thread. Bumped it as it's the only existing B-52's thread I could find.
Rock lobster is probably the pinnacle of rock music. I wish I could have seen them perform it live in 1979 or whatever
I think the singing on the chorus of Roam is some of the truly great singing ever committed to tape, TBH.
Endorsed by an actual Beatle, so yes.
D'oh, was half asleep when I read this thread
I have absolutely zero memory of making this thread