So many certified bangers.
Great bunch o' lad.
Some nice enough tunes but has the ability to be an abysmal twat live, to such an extent that he's sucked most of the joy out listening to any of his stuff now.
Still love his Born In The UK album.
Promises is such a beautiful track.
used to listen to One Plus One is One a lot in my youth.
That's my fav.
Year of the Rat is a good one.
Never really got further than the debut (I had a copy of the second album but got rid of it shortly afterwards). Some lovely songs on that first album though:
Silent Sigh is a genuinely brilliant song
Yep - that, Once Around The Block, Something To Talk About. Great lil songs.
btw I was just drunkenly listening to this last night when I posted this thread but I'm glad it's taken off
About a Boy is such a good film too
I'd be intrigued to hear the DiS consensus on this. It'd make a change from discussing Love Actually
I think I mentioned it and it seems to be well liked. I love it myself, any time its on I have to watch it all. Its got some properly funny bit
Approx. 4000x better than Love Actually, that's for sure.
I wouldn't say I love it, but I do like it. Perfectly watchable with some really funny bits. I can totally imagine my 12 year old self doing something like this: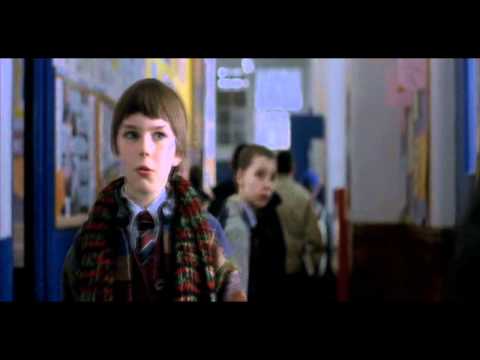 His last proper album - Photographing Snowflakes - was meant to be part one in a series called It's What I'm Thinking. That was in 2010, and we're still yet to receive part 2. Part 1, though, is his strongest album since his debut: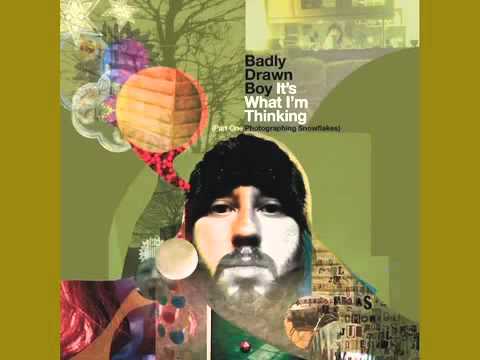 A couple of years ago I saw him perform Bewilderbeast in full, and it was incredible. Later that year I saw him open for The Wedding Present, and he said it was the best day of his life, because he'd just got back together with the love of his life.
Then round about the time his debut was reissued I read an interview in which he talked about the problems he'd been having over the past decade, and how he'll be back with new music soon…
…so just like every year, 2017 might be the year!
In short - love him.
And lo, years later that uncool kid wound up dating Jennifer Lawrence
Last night on Mastermind…"Damon Gough is…" I screamed Badly Drawn Boy! and then was like wtf?! I didn't even thought I knew his real name. First time I'd thought about him in years.
Going to have a retrospect play of his records, loved his stuff back in the day.
I don't understand his hat
About A Boy is a great album.
Remember seeing him play the Pyramid Stage at Glastonbury in about 2002 just him and a piano, he was fantastic. Think it was the first time he played You Were Right, that's a tune
seems like a bit of a dick tbh