They did fuck it with their fall-out. They had some real momentum behind them before that but even some of the "bigger" names barely get a mention anymore.
This isn't really a proper answer to the OP i don't think, but just asked myself the other day 'what the hell happened to Feist, did she quit music?' and apparently she's had a couple of more recent albums out that completely went under my radar.
Feel like she was a massively big deal when she was on Sesame Street etc.
I enjoyed watching that (maybe now that the fad has passed I'm more open to it…or maybe I'm getting sentimental in my old age) …and credit where its due…f the wedding band had been playing live in place of Animal Collective for some of their gigs maybe the downfall wouldn't have been so pronounced…
Somehow I found the fact that the band did a pretty accomplished cover of the track even more embarrassing
Why does it go on so long

Maximo Park popped up on some Spotify playlist recently. I did like their first album back in the day. I don't know if it was me specific or everyone else forgot them too but they're apparently still releasing albums.
They certainly seemed to say everything they had to say with that first album. A tune here or there afterwards but nothing that sounded essential.
(Their new album just got to number 2 so they've definitely still got a substantial/engaged fanbase)
Yeah, the song that came on was Our Velocity which I think was from their second. Ngl, I enjoyed it enough to give it a few more listens after.
Not sure I'm invested enough to check out any of their others though.
It's not that recent but Metals is a lovely album, definitely worth exploring. I've not bought the more recent ones though. Love that, The Reminder and that other one whose name escapes me
In a bit of serendipitous timing, this news came out today
Thought it would be too much to put a whole JJ72 concert in the How not good are they really thread, so I'll put it here: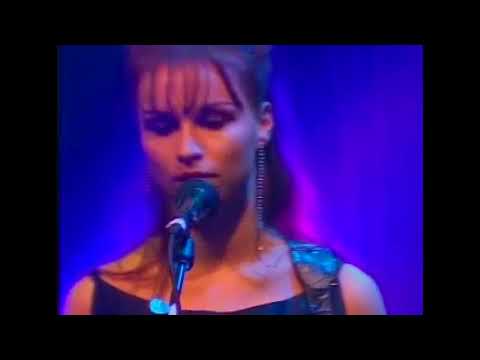 The lad really used to scream his lungs out on stage. They seemed to have a lot of momentum behind them in 2000, but their second album sank without trace. I think I read that both Hilary and Mark were really uncomfortable with the level of fame/hype they were at early on.
Wow I completely forgot about them. Will be listening to their first album tonight…
So true with Alt-J…can't really listen to them now without thinking of that video and how repetitive their music is…
Not sure if this counts but what about Chance The Rapper? His last album was universally dunked on by every man and his dog and I haven't heard of him since then (which was around 2018 I think?)
I find in general bands that come back after a really long hiatus don't really fare well…or ones that just keep churning stuff out after they peak (e.g. The Strokes. I just can't get into their newer stuff even though I've heard the latest one is supposed to be quite good)
I've struggled with the midness of everything they've done since their glory years but found the latest a really refreshing and fun left turn. It somehow doesn't really sound like The Strokes, and that really helps.