manic street preachers
last good album was journal for plague lovers. still amazing live, would be gutted if they packed it in
last 2 albums have gems in places, and Futurology is one of their records where they sound like they have the bit between their teeth.
i thought his last record was brilliant. And i love the last two singles he's released.
oh, the last three have all got their moments (i liked the instrumental ones on the last album a lot), but as whole albums they're not exactly great
I liked morning phase too. It was one if the only things I could listen to when things went wrong for me which means I don't really listen to it now but it's subtle beast and quietly very good.
i've got a couple of records like that
Yeah some things have to stay where they are don't they?
Bonnie Prince Billy
Bill Callahan
All the other alt-country/Americana artists I listened to between 1995-2005
Their last one was decent but fairly forgettable, I like Heaven is Whenever though. Craig Finn's 2nd solo album from last year was pretty good though.
they're all pretty good while they're playing, but I sort of forget about them afterward. Atomic is rather good, but then again, it's been months since I listened to it.
Death Grips was another good shout someone else mentioned. Interesting at first, but so many subquality releases that aren't nearly as varied as the fans make them out to be. I haven't checked out their latest.
Heaven Is Whenever gets a pass for the sweet part of the city but the new one's production killed the thing stone dead for me.
Will check out the other solo record though, I enjoyed the first one.
Dream river is reeeeeeeally good, what smog should I check out?
Do you mean bands that have been consistently good and you just don't really have the time for more of the same? Or bands that started well and you think of fondly that have had a massive drop in quality?
If the former, I find it quite hard to think of these. Rolo Tomassi maybe? Not listened to much after the second album but I keep meaning to. 65daysofstatic would be a better fit for this actually.
If it's the latter, definitely TVOTR. Those first two albums and EPs are banging stuff. Then all the interesting stuff got chipped away. Same for Biffy Clyro, for everything after Infinity Land.
Yeah some good songs but something about Teeth Dreams didn't really click with me. I love Sweet Part of the City and weekenders on Heaven…
He did an EP called Newmyers Roof along with the solo record and it has this on (but more electronic version) which I is one of my favourites of his: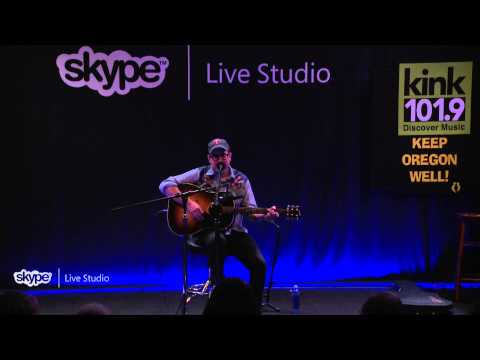 I think Modern Guilt is seriously under rated.
In my top 3 Beck albums.
The Doctor Came At Dawn
Red Apple Falls
Knock Knock
Kicking A Couple Around ep
The run of Red Apple Falls → Knock Knock → Dongs Of Sevotion is unbelievable.
A River Ain't Too Much To Love signposted the "Bill Callahan" albums & is excellent as well.
Must pick up every other Smog album. I've only heard 'Knock Knock' and I love it to pieces, even found an original copy on vinyl last year.
It's a fucking great record