Can't get into anything else they've done - gave it an effort, but often crosses the line into zany, which I can entirely live without.
Guided By Voices - Under The Bushes Under The Stars
If this was just the first ten songs it would still be one of my favourite discoveries, but there's another 14 wallopers afterwards! A 24 song, hour long album that you can play right again from the beginning as soon as you've finished. Bliss.
A whole bunch of emo but Clarity by Jimmy Eat World probably takes. Stuff by The Promise Ring and David Bazan feature highly too.
Call In The Crash Team by LYR is a good discovery from last year too
Honeymoon - From The Future
A heavy shoegaze album I missed from last year. Similar to Narrow Head in a Smashing Pumpkins way, also clearly big fans of Hum.
Too many to list really. The comparative paucity of new stuff has meant I've spent lots of time either discovering old stuff for the first time or giving old stuff another listen.
Some highlights:
finally listened to the two Notorious BIG albums properly. Can't quite work out why I thought they were a bit overrated because they are both amazing. I slightly prefer Life After Death which I know is an unfashionable opinion.

disappeared down a bit of a rabbit whole with The Bevis Frond, an amazing forty year long project of bedroom psych - the best stuff like Any Gas Faster and Triptych is just amazing.

Aaliyah's self titled album is a masterpiece. How did I miss so many great albums?

Lanquidity by Sun Ra is my new favourite Sun Ra album.

Epic by Sharon Van Etten is almost my new favourite Sharon Van Etten album.

Santana were quite good weren't they? Who knew?

the first three Cars albums are all great (I thought it was just the first one).

Albert Ayler finally clicked with me, and I carried on my mission to get all of the Alice Coltrane records and as many of the Pharoah Sanders records as I could afford. These things gave me more pleasure than almost any other music I can think of this year.
fucking heaps mate. Probably over 30 artists. Mostly from DiS so cheers!
Genuinely annoyed I missed this last year. Self released and unmastered. It's been now properly mastered and got a tiny bit of label money behind it and re released last month. Would be in top 5 for this year. Woozy
Her Wallpaper Reverie - Apples in Stereo / Dusk at Cubist Castle - Olivia Tremor Control
yes you are right here, that's a better album. I think I went with Can as it's my 2nd Spotify album from their year end thing but I have binned Spotify now.
Ooooft what a record!! Dream Pop is good description but if it was channel by Brian Eno. Bloody love this track…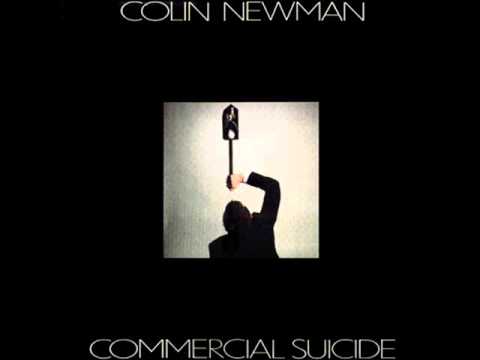 yeah that songs my favourite I think

the eno comparison is spot on too.
need to check out more of Colin's solo stuff as 'Commercial Suicide' is the only one I know.
Have listened to Not Real by Stealing Sheep loads this year after seeing them live last December and really digging them. Really like the vocals (nice to hear the Scouse in them too) and the general woozy atmosphere of the record
I picked up Dexys Midnight Runners - Don't Stand Me Down LP today from a charity shop for £2. Excellent condition and I've just finished listening to it.
So much better than I imagined and it may be a lost classic album in the truest sense of the term. The Beach Boys style harmonies they make vocally whilst still managing to maintain a Dexys sound. To early to rate it properly, but I'd never heard this, (or any of it), and this is fantastic.
I've never seen the video either.
They way it picks up from 6 minutes in onwards. The way it becomes so frantic yet it is always so controlled. Such an urgent sound. This song is incredible. How did this not register on anyones radar upon release?
Immense.
Also, in that vocal harmony bit around 6:10 in, what song are they lifting that from? It's driving me barmy here…
Kin by Mogwai.
Thought it was pretty boring and then because of the listening club, I realized it's one of their best albums.
I'm sure there are many more but these albums are all wonderful in their own way.
Nina Simone - It Is Finished
This is a live album from 1974 containing astonishing performances of staples like Mr Bojangles & I want a Little Sugar In My Bowl, but also more experimental material with Dambala & Funkier than a Mosquito's Tweeter being particular highlights.
EX:RE - S/T
Missed this when it was released, but really think this is an underrated gem. Listened to hardly anything else for about a fortnight at one point. The Dazzler is equal parts depressing as fuck and hilarious.
Built To Spill - Perfect From Now On
This is one I've been aware of but never fully immersed myself in until this year. Deserves the album title, it really is perfect from the first track to the last.
Brian Eno/Harold Budd - The Pearl
Just lovely & looking forward to delving further into the world of Harold Budd's music. Before hearing this I was a fan of Ambient 2 (with Eno) & The Moon & The Melodies (with the Cocteau Twins). Of course this inclusion is sadly tempered by the fact that Harold Budd passed away this year.
Listened to this loads while deep in spreadsheets.
Damien Jurado - Caught In The Trees
He's so prolific that it's hard to keep on top of all his albums, but every one I've heard to date has been excellent. A remarkably consistent songwriter. This is an album that I believe I only heard for the first time this year & has been on regular rotation since.
I recently revisited Journey in Satchidananda having not listened to it in a long time and have listened to it every couple of days since. I absolutely have to do a deep dive with Pharoah Sanders in 2022. Promises will most likely be my album of the year.
So much pleasure to be had. I massively recommend Izipho Zam (My Gifts) - a record that gave me much joy this year. As well as Pharoah you get the amazing Sonny Sharrock on guitar and Lonnie Liston Smith on piano.