Never got to see them but what an album Fall of the Plastic Empire was!
Never was a voracious gig goer so most of my gigs would be hugely popular acts here. Of actual top line gigs I wouldn't guess many have seen Bristol jazz act Get the Blessing, whose biggest claim to fame is just some members having sessioned for Portishead.
It was a radio one roadshow in 1994, but I'm fairly certain it was both of them together
I saw Shudder To Think at the much missed Duchess of York in Leeds on that Pony Express Record Tour. Feckin awesome

I've seen Mama Rosin! At a festival (probably Bearded Theory) round about 2014ish? They were ace.
Have any other DiSsers ever seen Poisoned Electrick Head? They caused my DNA to spontaneously reassemble itself one night at the Wango Riley Travelling Stage in the early 90s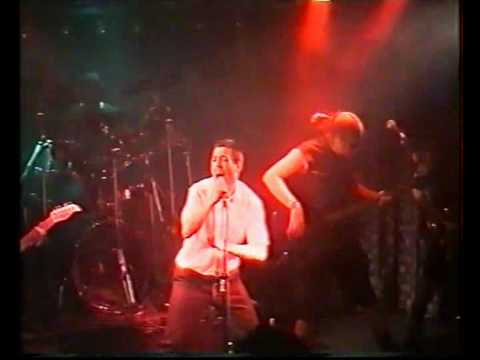 Let's read the thread title properly next time
I'd say maybe eX-Girl, the crazy all female Japanese band who thought they were aliens from the Planet Kero Kero, but they were supporting Tomahawk and I assume a few would have seen that tour