Thank you, i thought it was gull, but just googled young seagull and came up with all the fluffy ones.
One of my faves in St James's Park. Nice white flashes on their wings when they fly.
You'd have to think so wouldn't you. Good though.
Ohh yeah i don't think they can survive in the wild in the UK, so unfortunately she(?)'s probably lost


A balmy evening at the Swan and Heron.

Bonus heron. Just after it flew off, the grey wagtails arrived. Collecting beakfuls of insects so I guess they nested successfully.
Set out for Epping Forest this morning and ended up at Fairlop Country Park after an intense bout of daydreaming caused me to get on the wrong tube. Saw two crested grebes doing their dance + a kestrel, which was very nice.
Aw man! I've never seen them doing their dance, but I have seen a pair giving each other gifts on the St James's Park lake.
Can you spot the Reed warbler (note: may be a different kind of warbler

)
They've got such a beautiful arresting song! Thanks above for the BirdNET app recommendation, it's great.
Yes, it's in he middle of your picture, where you're focussing

Reed warblers are all about that frenetic racket though.
Oh yeah hook it up to my veins.
Aw, kestrels are lovely, what a cracking silhouette there. I can't get my head around how their body moves but head stays static when they hover, like their beak is tethered by a thread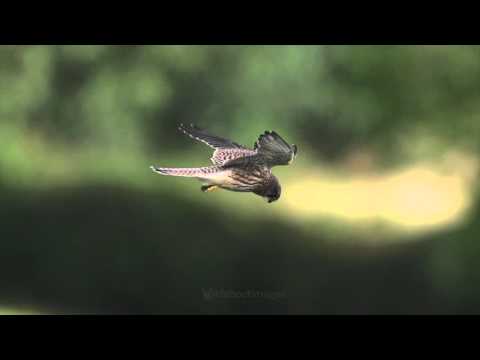 Lucky you to see the Grebes. Most evenings if I look out the window I'll see two randy woodpigeons going at it, feels grubby to watch and it's not as charming
There's been a peacock wandering around not far from here over the past few days according to the local FB groups.
Remember when I was a little kid that there was a house we drove past on the way to my grandma's that (presumably) had a peacock as a pet and it was always in the front garden.
Yeah, it's crazy how kestrels do that. Some kind of magic.
Pigeons can be impressive in their own sort of way

.
Ducks and babies!

Mr Duck keeping a close eye on me there…
Also saw a heron and some coots, couldn't get a good photo though.
Came across a Robin chick on the road on Saturday. Moved it to the edge of a hedgerow, it was calling out so hopefully it's parents found it.
There's a couple of sparrows I reckon maybe have a nest in one of the bushes in or behind the bottom of our garden. They've been twittering away and been knocking around the garden pretty much full time for the last week or so (much to the annoyance of the dog).
OK own up. Who's got their bags packed?