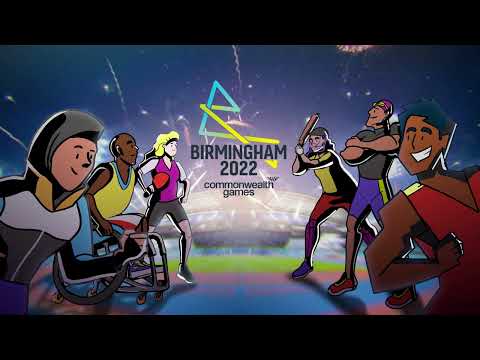 The athletes have been arriving, the city has been tarted up and you're never far from the gaze of Perry the Bull.
4 years after being awarded the games by default and with a few hitches along the way due to Covid, it's finally here.
Kicks off Thursday evening with the Opening Ceremony at the redeveloped Alexander Stadium

Then we've got athletes from 72 nations taking part in various disciplines of 20 sports over 10 days with action taking place across the West Midlands, Warwickshire and at the velodrome in fake Stratford.
Anyone gonna be watching? Anybody going to any of it? Anybody interested in the slightest?
Bit gutted not to have tickets for the Opening Ceremony as everyone who's been to the dress rehearsals has said it's really good.
I've got velodrome tickets for Saturday but can't get there cos no trains, so the only ticketed thing I'm off to is Barbados vs Australia in the T20 cricket on Sunday evening.
Going to head over to Sutton Park on Friday to watch the bike bit of the triathlon and we've got the marathon route about a mile from home but also runs right past where I will be stood on a picket line on Saturday morning.
May pop over to Wolvo next week for the cycling time trial as well.