Is that better or worse than the Crescents in Belle Isle?
yeah, bollocks you did mate.
Hahahah
NO ONE TALKS TO ME LIKE THAT ETC
I saw The Crescents
You saw the whole of the Hulme
So did Nico. And Mark Kermode. Lemn Sissay. Edward Barton. Mick Hucknall pretended to, as did Steve Coogan.
Definite fibber. Seems to regularly misremember where he was brought up. I've heard him say Hulme, Denton, Salford.
He lived with his dad in Old Trafford. The big house on the corner of Booth Road and Brooks Road. Sold it about twenty years ago. My grandparents lived next door.
Yeah, i had a vague memory it was on Brooks Rd. Next street over from me across UCR. Mick from Brookside lived near there too didnt he

Wonder if he went to the PSV Club.
Friend of mine squatted in the crescents for a while. The flats were really nice / spacious.
The intent behind them was great, had they not had so many failings they could have been a good place rather than an epic disaster.
Quite like some of the footage in here at the start from the closing party before it got demolished.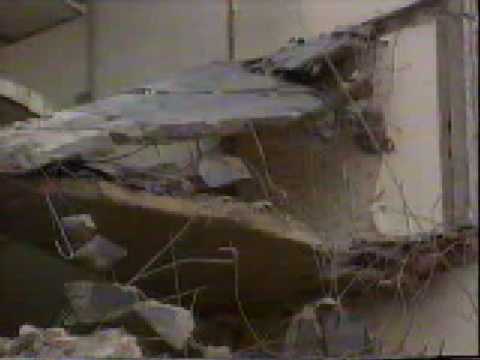 Just been reading about the PSV Club funnily enough. There's a Northern Soul book called Young Soul Rebels by a guy called Stuart Cosgrove who used to write for the NME and does music and sport stuff for BBC Scotland.
The second chapter's about Manchester and how the police cracked down on local music clubs in the late sixties and seventies. It mentions the PSV. I think it survived until the mid-90s. Gregory Isaacs played there.
Mentions a place called the Reno as well, which I think was somewhere near where the big ASDA is now. They excavated it a couple of years ago and tracked down loads of old regulars for their memories, some of them did videos, others had passed away but family members shared memories, etc. Pretty interesting.
Sad that so many of these places have been lost, many of them due to overzealous policing. Know the world moves on, but can't help but feel lots of them were of huge cultural significance.
The reno exhibition at the Whitworth is cool
Also thaylt cracking down act, the Manchester act iirc? Closed down everything in the arndale area which was Cromford Court and places like the Magic Village where there. They didnt have to have any reason to close them down and i think they shut 250 in a year or something, in very near retrospect it was obvious it was a gentrification move for the building of the arndale. Just changed the laws for the city to demolish the heart of it by villanising the youth of the 60s and 70s.
There was an episode of podcast meet me in the musuem where Russell Kane take his Auntie who was a regular round it (not a big fan but it is a good eisode)