stiverne looks and fights a lot like this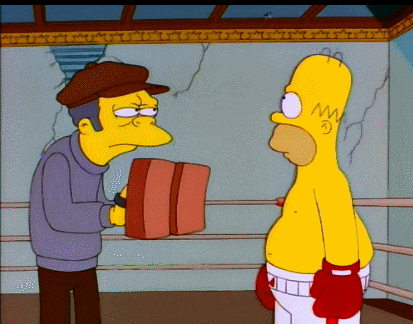 From what I've read about Eubanks training though… for all the talent n that… just see him falling short IF degale turns up
Some great footwork from the big lads here

All the word from DeGale's camp has been positive - he's adapted his training to take it easier on his broken body. Sounds like he's in better shape than in a long while. If that's the case I think even a diminished DeGale takes Eubank, though I expect it'll be a tough night with Jr putting on heaps of pressure.
Wow didnt know this was a thread but major boxing fan here. Just was talking to my pops about willie pepp from my home state of connecticut. Old fighter but check that record out if youve never heard of him. Was always a big heavyweight fan but division severely died out.l imo. Really look forward to contributing to this thread in the future when im not so drunk and can talk about matches ive recently seen.
You're a boxing fan and an ambient/drone fan?
You're a man after my own heart, NeilYoung.
Would like to see a boxer using the disintegration loops as their entrance music
Kovalev vs sullivan berrera looking like its a go in June. That should be a good one.
Have it written into their contract that all 20 minutes of the one chord drone track must be played. Stadium in stunned silence throughout.
Before or after sweet Caroline?
Sweet Caroline VFOS Remix. Exactly the same as the original until the third 'oh!' of the first chorus which is stretched out into a swirly reverb infinity.
So good! So good! So gooooooooooooooooooooooooooo
Yeah that's a really good fight. Haven't seen the second Kovalev/Alverez fight but I'm glad Kov seems to be back from a boxing point of view. Terrible human being though.
Yes sir. My father was major into boxing, still is but not as big as when i was a kid. Got every major fight growing up, we loved watching tyson. My main man was bernard hopkins, loved his agility speed and right hook. Followed it for a long time but fell out a bit a couple of years ago. But back in now. Always loved the klitschko brothers, especially vitaly. I always look up weird old school boxing stats to this day.
Nice! Must have been ace watching Tyson at the time. I was too young to be stopping up to watch the fights with the time difference over here. Got a lot of love for Hopkins too - the man is an absolute mould shattering one off. Not always pretty to watch as his career went on but impossible not to respect.
Still very upset to this day that lennox lewis never gave vitaly a rematch after his laces cut a massive hole above vitalys eye at the garden ( at least i thought it was at MSG).
Yeah

Poor Jorge. Just too beautiful for this game.
From a sporting point of view it's hard to disagree. But I sure as hell wouldn't have wanted to get in with Vitali again after that first fight either. He got the hell out of dodge at the right time.
Yeah hopkins retired 12-15 years too late. Was boxing in his 50s i believe. Needed the money towards the end, sad. In his prime though an absolute beast.