Very weird. No way are the first two 5 stars and Darkness is about as 5 as it gets.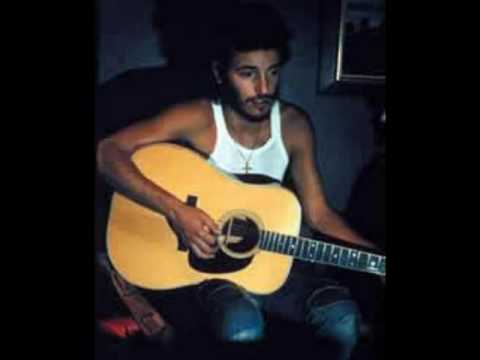 Great to hear how his songs would develop, even back then. Obviously, this is something that he'd continue to do all through his career.
This was recorded around mid '72 and though musically identical, the lyrics are completely different to what ended up on 'Greetings'
Surprised at how much I like this. Have listened to it 7/8 times this week. Lost in the Flood in particular is really good. I think I like that it feels more sparse and less E Streety than the later albums. Can't have given it more than 1 or 2 plays before this week.
Fantastic debut and one of my all time favourite albums, highlights for me are For You and Growing Up. Anyone who was fortunate enough to be at the Coventry gig a couple of years back heard him open the show with For You just at the piano which was really special. People are right that the arrangements aren't as impressive as they could be, and live recordings really show the power of the songs (especially Spirit in the Night at Hammersmith), but a fantastic debut with so much charm. Now to look forward to next week!
Ha, would maybe accept the deviation if they gave Darkness a 5.5?
Delighted to see this thread, will be joining this club for sure. Deeply love many of his albums and hits from several others, still various I've never heard in full though. Will try and stick this on shortly.
i was there! was still walking in with a heavily pregnant wife but heard most of it. Incredible! Good show that.
I was there too, also just walking in with my wife as the song was starting! Although she wasn't pregnant. Great start to an amazing show!
As for the album, I've always had it in my mind that I like Greetings more that Wild, Innocent, but haven't listened to either in ages so this is a good opportunity to test that view.
As others have said, some great songs on Greetings, but some pretty unexciting ones as well. I couldn't for the life of me remember anything whatsoever about 'The Angel' before re-listening, and nearly every Springsteen song is more or less wedged into my memory somewhere.
But, as has also been said quite a bit, a brilliant debut album in a career that only went up and up from there.
A little off-topic, but I can't think about Blinded By The Light without remembering Jason Lescalleet's slowed-down tape mangling of the Manfred Mann version. Recommended if you feel like a dose of abstraction and inscrutability along with your chart-topping hit. Most of the song-content starts around 6:30, though I'd suggest listening for the start so you don't miss out on a passive-aggressive answerphone message.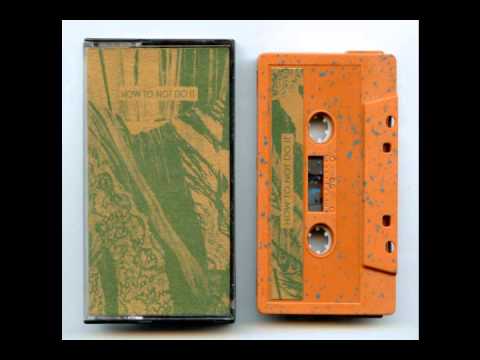 I am with the consensus on this album. Good showcase of early promise, great sleeve art, exceptional final two tracks, bit patchy. Mary Queen of Arkansas is a good reminder of how Bob Dylan makes something sound very easy that can easily go very wrong.
A few of the lyrics haven't aged well, unfortunately (two terms for disabled people), but I let Bruce have a pass for those, I am sure he wouldn't use them now.
I listen to this a lot though, I think the knowledge that the killer two final tracks are coming gets me through the patchier tracks beforehand.
Agree with you on both points there, and you're right in that it seems a lot more "just Bruce".
I was just thinking this sounded like a Dylan song!
---
I haven't listened to this one much either but I liked it a lot this time around. Maybe it's the effect of listening to it with other people? I really enjoy the early tunes Growin' Up (love the Ooh growin' up hook and the piano track and solo) and Blinded By The Light (who doesn't love singing along to the chorus of this one?).
The Angel was a little too slow for me, almost sounded like a Leonard Cohen song. Spirit in the Night definitely felt like more of an E Street track…can almost imagine Bruce and Steve Van Zandt back to back next to the mic to sing "all night!". Love the rhythm of this one and those little bongos in the background, and the prominence of the sax from the great Clarence Clemons…I guess this is why:
The first song we did was an early version of "Spirit in the Night". Bruce and I looked at each other and didn't say anything, we just knew. We knew we were the missing links in each other's lives. He was what I'd been searching for. In one way he was just a scrawny little kid. But he was a visionary. He wanted to follow his dream. So from then on I was part of history.
I am so looking forward to the albums to come!
The album is good. I'm still not sure of Springsteen but open to be wrong. I've listened to this album 5 times this week and it does arc to a very strong ending.
From that smattering of listens, which isn't enough really to rate it, it is a 7, it's a bit of its time but I like the bluesy woozy feel and lyrical flow, not my bag, but it is decent, yep, 7.
First time I've listened to "Greetings" all the way through, and can only echo what everyone else has said - a good start, but everything that came afterwards is much better, including live versions of the songs on the album. This is the definitive version of "Saint" imo: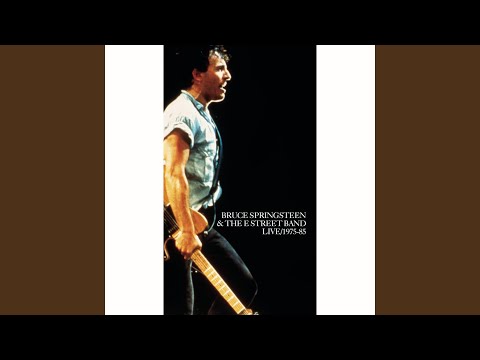 it's the standout for me, sounds winter-y. wonder if it would have done better if this landed at a different time of year. or maybe people don't want maudlin bruce
I'm another one who's new to Asbury Park but know the albums that follow, I've listened to it a few times since Sunday. It's pleasant but I don't think it's a great debut, feels to me more like a false start with promise before things get going properly on Shuffle.
Regarding individual songs I agree with a lot of what has already been said, Mary is a snooze but Spirit in the Night and Saint in the City are great, easily my favourite things on there. I've listened to the live versions posted, and liked them plenty, but think I prefer the album versions. There's a really relaxed, Summer night feeling that flows through those two, like it's too hot for the band to play hard.
Okay, end of week 1, time to score Greetings from Asbury Park, N.J.
Listened to it again this morning, just feels like the perfect start to his long career. Imperfect, but with heart in the right place. A good introduction, but much more still to come.
Greetings From Asbury Park, N.J. was released in January '73, and was followed up later that year with…
The Wild, the Innocent & the E Street Shuffle
(November 5th 1973)
The E Street Shuffle
4th of July, Asbury Park (Sandy)
Kitty's Back
Wild Billy's Circus Story
Incident on 57th Street
Rosalita (Come Out Tonight)
New York City Serenade
Yesss! Absolutely love this album, so looking forward to the chat and a re-listen

Went for a 6 on Greetings… to give myself plenty of headroom for what's to come.
I gave Greetings From Asbury Park a fair go (seven listens) and went for a 6. There's some stuff that is instantly recognisable as Springsteen but as others have said there's also some Early Instalment Weirdness. Big surprise for me was that some bits reminded me of Costello's first album. That came after Asbury Park of course so that was Costello (or at least his backing band) cribbing from Springsteen. Favourite tracks are Growing Up and Lost In The Flood