Nuff respect The_Respected_User Happy bloody birthday.
and you @kermitwormit deserve lots of respect also. Happy bloody birthday to you as well.
AND HAPPY BORTHDAY TO KERMYWORMY TOO XOXOXOXOXO
Too late, mate. You made your feelings clear:

happy birthday to tone, kermo, and I believe maybe @LastAstronaut as well. but nobody else. sorry if it is anybody else's birthday today but I have used up my daily happy birthday allowance, please try again next year
Aw… we're mates? Thanks binary bloke xx
ANOTHER ONE! Happy birthday LA!
Happy Birthday to you @The_Respected_User and @kermitwormit and @LastAstronaut





It's really true!
Happy birthday to all concerned



If it's your birthday today: good for you!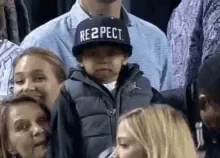 Happy Birthday @kermitwormit !





I tried to find a good Shrek birthday gif but the first (and only birthday applicable) result you get when you type in 'shrek happy birthday' is truly disturbing and I didn't want to inflict it on you

congratulations on the 2nd best day of the year that to my knowledge featuers the birthday of 3 great DiSers
HB restecp, HB kerms, (HB maybe last astronaut)
edited to inject some enthusiasm into proceedings and to correct something lol whoops






















Nothing but the highest respect for @The_Respected_User on this respectful day
And a very happy birthday to the absolute legend of the game that is @kermitwormit
Happy birthday @The_Respected_User @kermitwormit and possibly @LastAstronaut