Just read the Queen corgi thing on the BBC website.
Great dogs. Just love their faces.
Last weekend in the UK I tried to convince my wife that the queen eats them but she was having none of it.
Every time we saw a corgi I'd say "so tragic, on its way to the palace".
Love a corgi, second favourite type of dog after boxers. Love their little pointy faces, Also look at Matt Mercer's corgi: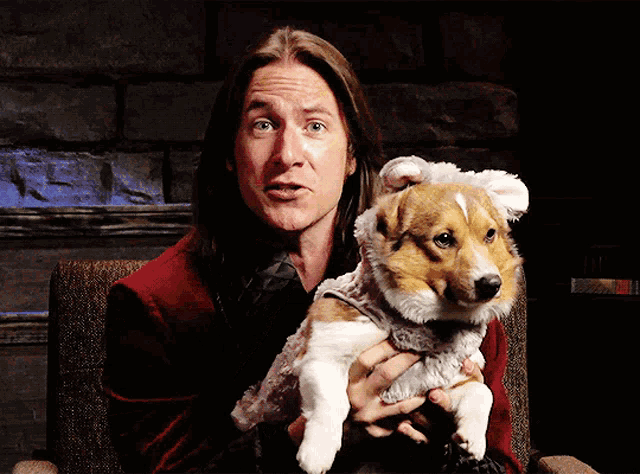 Excellent dogs
A neighbour has one that I always see having a little sit down on its walks
Worry about dogs like this
Back too long and legs too short
A vets bill waiting to happen
I bought my brother one of these mugs a few years back
Just can't be arsed with small dogs, sorry. Big dopey dogs - grand. Don't even mind an overly hyper medium-sized dog. Tiny yappers, though - nah. Smaller than a border collie, just not interested.
… but look at his face in the OG gif.
Lovely stuff.