Yeah, I like it
Almost as embarrassing as spelling your name 'Tymm'
What's wrong with being turntably?
Look, this isn't the first time I've heard DJ Yoda mentioned today. What's going on?
This is fine, why wouldn't it be?
He's on Lamacq's roundtable thing right now
That would explain the whole thing, as it happens.
Just seems a weird aggrandising term given he already has DJ in his name which is fiiine in my view. But maybe everyone with an iPhone and a Bluetooth speaker calls themselves a DJ these days.
Steve Lamacq
Can't believe he's been doing the same show for over 30 years
You do realise DJ are his initials, right?
"DJ"
"Turntablist"
"Vinylist"
"Mixologist"
"Decks Surgeon"
"Wax Ombudsman"
Congressman Wax Ombudsman - R, South Dakota
Think more people should be referred to as turntablists, so as to distinguish people who play live music by mixing / scratching records from people like Tony Blackburn.
DJ and turntablist are different things though
Oh right, well I dunno because it seems like his is actually a DJ.
Nominative Determinism or whatever?
Decks Surgeon is presumably what Tony Hawk calls himself?
Subset of the other I was assuming.
Loved this guy's Fabric live session
Saw DJ Yoda at a University Ball. He was "turntabling" to a room of about ten people. I was really drunk so I left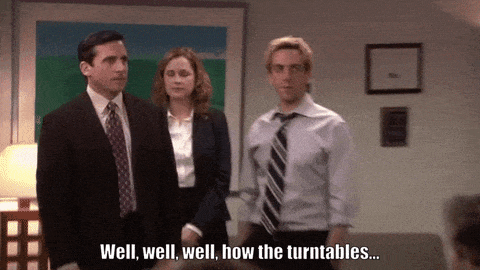 By this logic bassists should also be called guitarists
You could say that, but then surely his initials would be VJ?