I'm a big fan of the Scientist dub albums, especially Scientist Rids the World of the Evil Curse of the Vampires, home to this banger
Oh fuck yeah! I was watching some documentary about the Clash around the turn of the millennium and I think a few Tapper Zukie tracks were used in the background, I couldn't believe how good it was. Totally different to any other music I was listening to
One of the few genres I absolutely can't stand. I actually find it painful to listen to. No idea why, I like almost everything else which comes from that kind of lineage, it's bass heavy, it's druggy and atmospheric. On paper it should be right up my street.
Was quite a good scene in my hometown. Similar to jungle in that I consumed it mostly through nights out and on tapes - didn't know who a lot of the music was by until many years later. And a lot of the time it was weird versions with them shouting all over the top and playing all the weird effects. SUFC supporters club a bit of a hotspot. Wish I'd followed it a bit more closely.
Been on a bit of an Augustus Pablo vibe recently.
I've only been dipping my toes into the dub pool over the past year and a bit, but i'm enjoying it more than I thought I would. Digging Mad Professor and Scientist the most so far.
came across a week too late for the July album of the month thread, but this collaboration between Indica Dubs and Vibronics is quite something, been caning it this week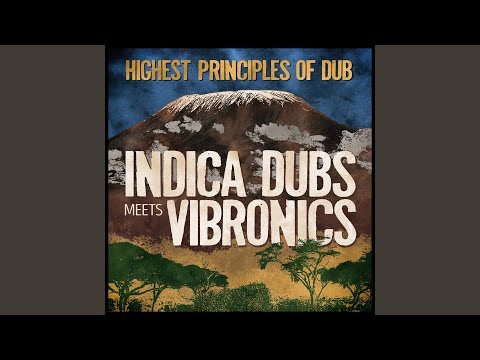 There's an exhibit about dub in the UK at the Museum of London at the moment, nice for a day out
aw, I was in London last week and would have loved to check that out
Top album, reminds me of The Congos in terms of spirituality, expanded with King Tubby's dub as well. Lots of good stuff on Pressure Sounds' BC, quite like the look of the Lee 'Scratch' Perry comp there (Perry produced some tracks on this one too)
Anyone know of any reggae or dub with fuzz guitar on it? Or just brooding, slightly evil vibe? Maybe synth or where the horns are produced in that ominous harsh way.
It's an itch I wanna scratch and I'm not sure where to look
this may or may not be interesting, but I have a very particular reaction to Dub which, although it should in theory be right up my street, makes me feel physically a bit nauseous when I hear it. I have absolutely no idea why this should be the case. Not a particularly positive contribution to the thread I know.