Do you or have you eaten the same thing every day for a significant amount of time?
I eat peanut butter on toast every morning. Unless I run out of bread or if I decide to make pancakes for everyone on the weekend but that's rare.
Tomato soup, crusty bread, butter. Had it about 6 times this month
After spending most of the last 15 years not bothering with breakfast, I started having porridge with a teaspoon of Biscoff spread stirred in pretty much every day about 9 months ago.
Literally just ate that (but with wholemeal bread), have had it for lunch more times than not for a while now
For Ramadan I usually eat the same efficient breakfasts (weetabix and eggs) and bc I'm too tired at dawn to cook anything interesting its usually just that all month
I have toast and marmite pretty much every morning on a working day.
I would have had it more if I hadn't of had the TV staying who hates it
Used to go through phases before wfh where I'd buy the same sandwich or whatever for lunch until I was completely sick of it/it was unavailable. Found it quite comforting knowing that I didn't have another decision to make that could end up disappointing.
It's an easy lunch my partner and I both agree on, so that gets it big, big points
When I was really struggling with money yeah
Yes, when I was a teenager I would only eat the following "meals":
Morrisons cream of asparagus cuppa soup with two slices of white bread
Half a tin of Heinz lentil soup with three slices of white bread
One spicy bean burger in a bun with ketchup (no butter)
Pasta with pesto and prawns
Three packets of space raiders
I was ok healthwise but quite underweight. I grew out of it once I left home but left to my own devices I would probably lapse back into it. I'm a creature of habit.
Work days lunch is two slices of bread and an apple. Probably ten years plus.
Porridge for breakfast every day, regardless of the weather
have eaten cheese on toast near enough every night for 13 years
Bowl of five weetabix every morning for breakfast, followed by a fruit juice, for the best part of 30 years. The only changes are that I now add a banana to it, and I've switched from dairy milk to soy milk.
I've settled into a pattern with my lunches, too. It's either two toasted cheese sandwiches, or two cheese bagels (depending on whether I have access to a grill or not), followed by a yogurt and two much of water.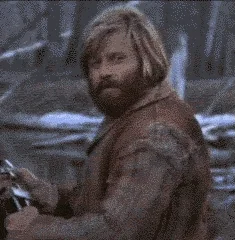 Not many days go by that don't feature a slice of toast at some point.
Saying "Eat Cheese, Everyday" to the tune of Next Episode by Dre and Snoop