3 egg omelette - standard portion
3 fried eggs - unusual, eccentric number
I had a six egg omelette once and it was way too many eggs
By my calculations that would be enough to feed 2 people
It's because 'fried' is the worst egg delivery method.
Yeah, that seems about right
I love a fried egg 'atop' things (a noodle dish, a fried rice dish, in my meat eating days a gammon steak') but only rarely have them just on toast.
Scrambled is my go-to egg for eggs on toast. 90% of the time if I'm eating eggs on toast, or as part of a full English, those eggs will be scrambled
The best egg is "three eggs, scrambled with a bit of parmesan grated in"
You can't make a 6 egg omelette without breaking some* eggs
*six
Do you think anyone has ever done a one egg omelette out of spite for that saying?
Poached are probably better than scrambled in many ways but life's too short for all that faff so scrambled is best.
As I always say, you can hard boil an egg without breaking any eggs
I'm boiling some eggs to have an egg mayo sandwich for my lunch
Leave them be chickens imho.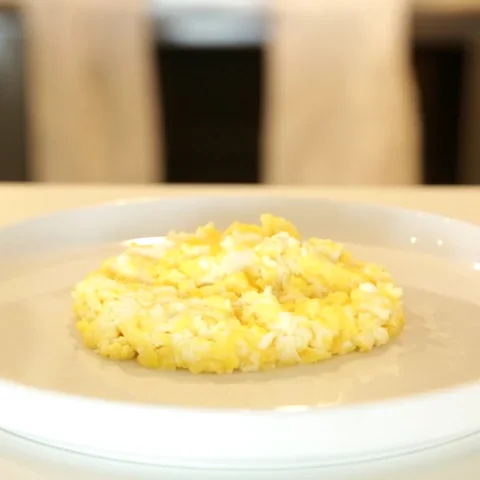 3 eggs is too much for me these days