Late one. Standards have slipped.
End of my tether with work stuff
Get to use a new frying pan though. Exciting
Evening, went to see Paris, 13th District, was a lot of sex in it if youre into that kinda thing
Off to Quiz
What are you rustling up tonight?
Used to be. Used to be.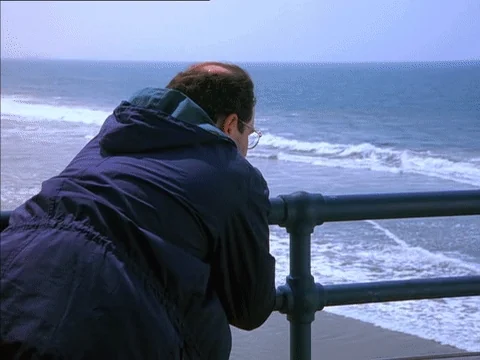 24cm M&S jobbie that I picked up cheap at work. Didn't have a small pan, just 2 whacking huge ones, so a good size to add to the culinary arsenal
@dktrfaustus roasted med veg with halloumi and flatbread. Slathered in sriracha sauce
Just had a typically great massage. Damn do I enjoy paying someone to step all over me (careful now). Laughs far too much when I make pained noises though, the sadist
Salmon for dinner cos I want to eat more fish and I always forget to. Maybe have … a daiquiri too

Watching a comedy show being streamed from a London venue. Kiri Pritchard-McLean, Phil Wang, Maisie Adams and someone else I can't remember but I'm sure I like (so it'll be a nice surprise).
Think online comedy is my favourite thing to come out of the last two years.
Just remembered that I have Bad Vegan to crack on with tonight. What a treat.
ran halfway home from work despite a case of the sniffles because i'm so ruddy bloody brave. going to reward myself with some misery pasta and then a bath. might even watch some television before going to bed before 10pm.
What time are you going to bed?
Before 8
8-9
9-10
10-11
11-midnight
midnight-1
after 1
Good Monday afternoon tbh, tasty lunch with a total hottie, sunshine, saw some good public art, had a chat about benches.
Last leg of my journey home was cancelled but bumped into my friend in Crewe and got a lift. It was nice. Then it went a bit awkward as he decided to confess some things that I didn't really want to hear

but still, lift home…yay?
Still full from lunch but seem to be elbow deep in the pretzel jar regardless. Think I have a pretzel problem.
It's one if those kilners that i think are for spaghetti, so spaghetti/elbow length
Listening to The Dirty Three in the bath with a beer
Pretty boring day tbh, but I cleaned the flat which felt pretty gooooooood.
Feeling like I'm on the precipice of a bit of a life crisis but hoping the sunny weather will shake me out of that in the short term.
Plan for tonight is food, telly, and whatever wine is left in the bottle from yesterday.