ohh
sorry

No worries
Deadline for suggestions/nominations today at 8pm!
And now we vote for the film! This poll closes at 6pm (UK time) tomorrow, and then at 8pm we watch the film that won!
Please indicate in the second poll if you want to be part of the DM live chat. If not, you're more than welcome to discuss the film in this thread after we've watched it.
Begin Again
Straight Outta Compton
West Side Story
Wizard of Oz
DM chat?
I have voted for the only one I have not seen


Like films about street toughs and gang violence?
Thinking about voting for Straight Outta Compton?
Have you considered…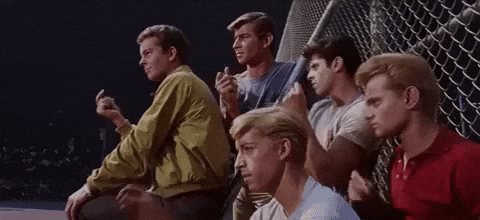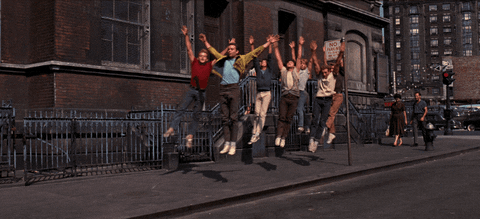 Come on West side Story (seen straight outta Compton relatively recently)
Also contains police harassment
wanted to nominate we are the best & hedwig but neither are on netflix
Think I'm going to be out for this one.
Watched Straight outta compton like 2 weeks ago, so am out if that wins, if not let me know.
Might catch up on others ive not watched.
Not so much a fan of musicals, I find the frequent bursting out into song quite exhausting.
Actually quite hype for a bit of WSS - I was already thinking about a rewatch, not seen it since I was a kid (on telly, on holiday, in Wales)
i've never seen it
have a feeling it might be a fun group watch though
Good to watch in the light of a big new version on the way



I dunno , this one could be quite decent I reckon
I think the music is absolutely top of the line. Leonard Bernstein's masterwork.
Not seen the film in full since I was a kid either. Got the soundtrack on CD though. Also watched a few YouTube clips when I feel the need and seen it performed once or twice, again as a kid.
Also…