pretty disappointed JA got knocked off the bottom tbqh
@filmclubbers want to watch a film? TONIGHT: 8pm
gerald's game
creep
the bad batch
yes, but a different film
no, but thank you
Creep is the only film I've walked out of at the cinema and gerald's game made me feel anxious just reading about it
Never heard of them, googled them, they all came up as psychological horror. I'll pass.
a ringing endorsement
(the 2014 mark duplass one right?)
want to pick something else then?
i was actually looking for a nicolas cage film to watch, not sure how i settled on those three
Oh i didn't realise there was more than one, but that one doesn't really sound like my cup of tea either. Maybe see what other filmclubbers say just in case other people want to watch one of those? Or add some nicolas cage films as a choice
I want to watch a film but have no time to look them up as my phone battery is almost dead. Will check back in when I can
i'll do another poll at 6pm then and include any films that people nominate in here
would 100% watch dirty dancing
not on netflix though
oh… it's on amazon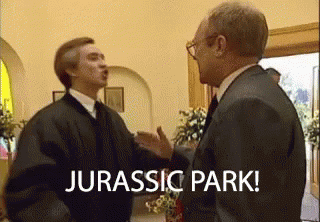 I would watch Jurassic Park
you had your chance to nominate… so what'll it be?
jurassic park
the bad batch
dirty dancin' (amazon)
film at 8.
Dirty Dancing was another joke nomination

tied for the lead so far tho
FL can you watch stuff on amazon?
guess it doesn't matter
…jurassic park it is
so when's the next one @whiterussian