this got a yellow, which means Howard Webb saw the incident and deemed it unworthy of a red card.
The fourth one looks chilling, almost as bad as the Bobby Davro stocks incident.
This has absolutely broken me. Straw that broken the camel's back a string of back to back big hitters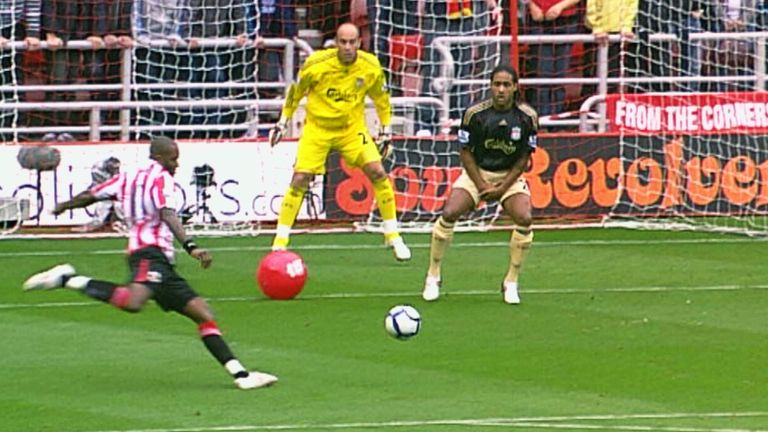 Happens today:
VAR rules it out (no goal)
VAR says it's ok (goal)
Doesn't go to VAR
Micah Richards laughs himself into respiratory arrest
The football team of the Associated Equipment Company Munitions Factory (Beckton, London), taken circa 1917. Women's football was a popular spectator sport during the first world war when the FA suspended competitions and women started football teams in their new places of work in industry and manufacturing. Despite the FA men's league and cup restarting in 1919, this popularity continued in the immediate years following the war, until the FA banned women's teams from playing in football league grounds in 1921.
Pretty sure I saw these guys at pitchfork in the mid 2010s
Andrew Watson, believed to be the first black player to play football at international level. He made his debut for Scotland on 12 March 1881, captaining his country to a 6-1 defeat of England in London. This remains a record home defeat for the English national side.
The next black player to play for Scotland was Nigel Qaushie in 2004.
The first photo of a Dutch women football team, Witteburg from Amsterdam. Founded in 1919, the team folded in 1922.
The first attempt at a women's match was in 1896, when a planned match between Sparta and an unknown English team was cancelled under pressure of the Dutch FA. Instead, the first women's match on record took place in 1904 in Amsterdam. The Dutch FA admitted women as members from 1971.
Interesting, 1971 was also the year the ban on women playing at football league grounds in England was lifted and the first women's FA Cup. I wonder if coincidence* or if there was some driver at EEC level**.
*obvs the early 70s saw a lot of equality legislation and reforms across Europe, but I wonder if 1971 in particular was a coincidence.
**obvs the UK didn't become a member until later but it was actively trying to join at this time and maybe going through a process of legislative alignment.
gosh it's nerve wracking replying to hoogy sometimes isn't it.