Gringo : film about John McAfree Anti virus maker and mentalist. Honestly, it's well good.
Evening superstars of the internet,
Was out for my sisters b'day, food was damn good.
Was supposed to meet an ATD but have got radio silence and everyone else seems to be busy.
Currently solo drinking, might go up the road and smoke a big doob and drink some vino
Have to walk into town after band practice. I do have two cans of G&T though so I'm going to enjoy this walk.
Love a walk with some booze and good music

Limericks? Shape poems?
What about something language-y about description/ word choice using props?
Might listen to some Neil Young on the way in!
Pub with the lads CANCELLED. Fifa pro clubs is on instead. Trying to get a girl to come over. Just ate shit loads of Chinese. Had some pints at Pnikkers fave pub earlier. Took a pic.
I've got a job interview! But the date they've given me is while I'm on holiday, in a location that probably won't have much mobile reception and where I've just found out there won't be wifi because the supplier has gone out of business. So that rules out phone or skype. Crossing my fingers that they'll be flexible with the interview date
Just took my parents out to the local after having a nice fish supper and an extended argument about Jeremy Corbyn, the tower block fire, JSA, the unemployment rate, people identifying as LGBTIQ and other stuff. I THINK I won on all counts in the end as they changed the subject to the grandkids after an hour or so of me trying to explain how it is harder for poor people these days than when they were on the dole in the 90s.
I got a round in for £6 including a huge double whisky that knocked my dad clean out. Nottingham

drinking beer not post enough for the beer wanker thread.
watching bullseye.
might play rocket league.
Dunno whether to have another beer.
Had two days off work. They have been excellent, now having the moment where you wish you'd done all the other stuff you didn't do with your two days off work.
I did do:
Yesterday – Big lie in. Only ate cereal all day. Watched Taskmaster. Arranged a Nick Cave song for brass band. Went to a rehearsal at a shit hot band and absolutely nailed Caravan.
Today – Big lie in. Ate beans on toast and four chocolate and salted caramel cookies. Watched Bronson and American Hustle. Listened to a load of albums and made this video for our Drinking Mario Kart: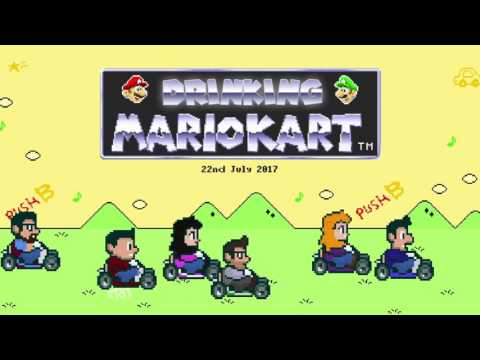 Tomorrow I'm playing two gigs, both for top section bands, because I got my dates mixed up. Should both be good but I'm worried about letting down a lot of top level people if I fuck up. Beh.