No, not a thread to hilariously change song titles, but a daily thread, moaning about the cold. What's going on?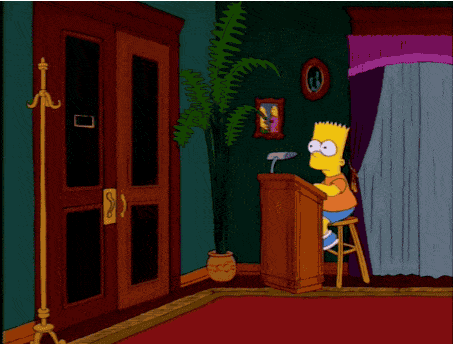 Morning anyway! Working from home again today - it's the cheeksters' last day of term so the excitement levels are sky-high. I can't get to my work Christmas drinks tonight due to strikes, so I'm going to watch Arthur Christmas with them and then maybe get a takeaway? At least I'll not be hungover tomorrow I guess
Flued up again after a fairly OK late afternoon evening yesterday. Why is it so horrible at night?
Still fucking ill.
Wife is now more ill though, so I need to get 2 children who are no longer ill to school and, quite frankly, are full of a horrible, irritating energy only possessed by children in rude health. Too. Much. Stop.
Will I puke on the way there? Will I puke on the way back? Roll the dice!
Also was supposed to be my staff Xmas meal but not going to that. Last day of work today though! Whoop!
I was reading about Frinkiac yesterday because I couldn't quite believe that it was legal despite having no copyright agreement with Fox, and apparently one of the early updates was to increase the GIF loop length to 7 seconds precisely to allow a perfect loop of Grandpa Simpson coming into the brothel and leaving again.
Still got a shitty cough. wfh today at least though so can stay warm (until I go to the gym and then collect fish and chips)
Hey team.
Handing in my notice and then going on holiday to the lake district.
Have a good one!
Daughter is ill. Thankfully no signs it's scarlet fever but it's annoying. Now we don't get that final half day of working and my brother in law arrives for a flying visit tomorrow morning early before jetting off again to Malaysia so that's a bit concerning.
Morning.
Need to wrap my wife's presents this morning. Been putting it off all week but she finishes for Xmas at lunchtime, so absolutely needs doing this morning. Hate it.
Also need to pop out and get some mince pies and biscuits and that kind of nonsense for my grandmas Xmas presents.
This sounds good and then good and also cold.
You got another job lined up or are you going to be a house husband for a while until you find something?
Wow, hope you all feel better soon!
My daughter is back from the States for a few weeks today, so that's super exciting for us!
Also we have a plumber and and electrician coming today. What a day huh, jackpot!
Morning! Off to my cousin's for Christmas dinner and maybe a lot of booze?
Also still ill. Feels more in my sinuses now. Ugh. Fortunately seems mini is in the mend so that's good.
Having coffee and mini kit kats for breakfast cause Friday.
Was meant to be going out for cocktails tonight for sister in laws birthday but not sure ill be up to it , normally wiped out by tea time.

Will try to get out for a walk around lunchtime i reckon, bundle us both up warm.
Morning. Is going to be a struggle to leave the duvet, my hand is already freezing from using my phone.
Work is basically a half day due to a run of team awards, secret Santa, leaving party & Christmas party that I think includes a talent show. All virtual, so might retreat back to bed once it starts and read a book to part of it.
Main task of the day is figuring out the bus times to get from Worcester to Birmingham tomorrow.
another one in the ill club, but at least im not doing school run for once.
Been perma-ill since October it feels like, not helped by not getting my flu jab yet as the GP still can't decide what they injected me with last time (lovely tizer or flu jab!?!) so have to wait for the flu jab till Jan. booo.
Got to try and talk about myself for an OH referral this morning so that should be fun. Only been waiting since feb

Got a little kids after school/end of term party at ours later so preparing for noise.
Get well soon DiS, and stay warm and invincible!
and, as if i'm working anywhere else but bed this morning when this tart is about…
Had to take my youngest to A&E last night. She's fine, but we didn't get in until 1am. Got a meeting this morning. Urgh.
In the kids waiting room at hospital the walls were plastered with drawings from patients / their relatives / friends etc.
Most were get well soon messages, pictures of rainbows, and proclamations of thanks to nursing staff and doctors.
This one stood out as being wildly out of place:
Do the jiggy DiS.
Got a v good new job. Wouldn't be moving otherwise! But yeah, big time upgrade.
Oh shit please don't look at the edit
I love this cold

M was up all night as calpol did not help her ear pain, then when she did sleep Fig was wanting to go out but then decided it was too cold…on repeat.
Got two extra kids tonight and not sure i have anywhere near enough blankets so looks like i might have to cave and put the heating on for them (one lives in the warmest flat I've ever been in). Gonna make jelly and oce cream for them

Yeah, Niknak is not a fan of this weather either.