Morning all. Might go across the road at lunch to Festival Square since MIF starts today, if the weather holds. Got shit all else to do today.
Morning.
Going to cycle into Brum and get something nice for brunch, I reckon.
An afternoon of not much and then football is back this evening!
Hello!
I had a bit of a fuzzy head first thing from going to the pub last night, but that's clearing nicely. It's a zoom free friday today, so that's good - especially since I've got a bit of parenting to do while my other half goes off to get her jab this morning. There's a plan for fish & chips on the beach for tea later, and I can't wait!
Morning all.
Looks like another sticky, humid one here.
Got a couple of bits of training to do, and it looks like I'm going to be reading at least some of the Marmot report on GM health inequalities this morning. Normally I'm up for reading stuff like this but it's pushing 100 pages
First tour for MIF today, tickets have sold so badly compared to the last festival when you can guarantee they sell out

For your next stay - you can lock the door from the inside to stop this from happening again.
Morning all!
Todais the first day of my summer break where I don't really have any tasks to complete. The combination of Wor Lass telling me off and the references to self-isolation have made me do a test. Nearly made myself sick, obviously.
I might take myself out for a coffee but I'm not sure I can be bothered.
coooold brew
kill what's inside of you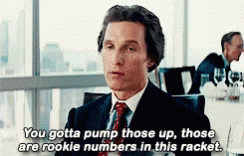 I'm free! Going for a run then to big sainos yippeee
You can tell its not Venice because there's more canals
I miss Birmingham so much, was there last weekend for the first time in nearly two years. Think I'll move back up there, it's shit in Bristol, too nice.
Going to London to see friends and family for the first time in over 1.5 years

Also really excited for M&S train lunch.
that's always a big plus for any establishment
aww one of my oldest, best friends just cancelled his own stag due to worries about possibly having to isolate if there's an incident at any of the venues we wanted to go to today, and it fucked with the wedding prep
gutted