What are you doing
Dont do that
I got a pal with one of those sd card n64 carts with every game on the system on it. I'll probably get him to suffer through 20 minutes of it next time we hang out.
Nintendo obviously hugely dominant, but the PS5 has sold more units than the PS4 or PS3 at the equivalent time since launch.
For fans of phone games, the developer of the excellent American football game Retro Bowl has now just released Retro Bowl College. Similar concept but with a college twist (your players all move on in four years, you have to balance their playing time with their grades, etc). It's really polished, costs nothing, and has no ads: a modern marvel. If you like American football, or have ever played Tecmo Bowl, then I urge you to check it out.
free demo on the ps store! Downloading it now
lol been playing this tonight. so good. destroyed denver like 50-0
has this free trial ended? I'm trying to set this up on my Mac, and I think it's all ready to go, but I can't find the free trial offer anywhere. I don't want to pay for a month and then find out it doesn't work (I tried having a go on Fortnite, which doesn't need GP, and it reckoned I'd have to wait about 35 minutes for a game, which doesn't bode well, but hopefully a single player experience is simpler)
The trail got pulled just before Starfield
shame, I would have paid for at least a few months if I knew if it was definitely going to work, but not taking a shot in the dark.
Really great game, they really built on the strong elements of the first game. The exploration was fantastic too, there have been so many moments in Blasphemous 2 where I have stumble into an area that just ratchets up the dark, twisted imagery from the last room I stumbled into.
Cyberpunk expansion getting many glowing reviews. Really high scores, statements like "Best expansion ever made", lots of praise for the story. Fun to see that from the little game that could.
There's too many games I want to play at the moment. Please delete three. I am not a crackpot.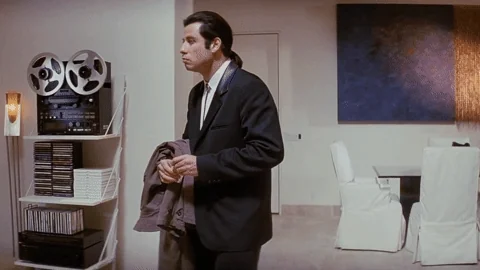 Baldur's Gate 3, Starfield, Pinocchioborne, Sea of Stars, Cyberpunk 2077 DLC, Lords of the Fallen maybe, just got Tiny Tina's Wonderlands for cheap, still playing Path of Exile, got XC3 to get back to, new 2D Mario out next month, didn't ever get around to Chained Echoes
I feel similar.
Got octopath traveller 2 which ive barely started, chained echoes, bomb rush cyberfunk, and ai somnium files 2. And pikmin 4. And metroid prime remastered. And finish tomb raider anniversary.
Then spodey 2 next month. And maybe arse creed mirage.
If you're rocking a PC, Book of Hours should be on that list too

What was a good year in gaming for you?
Need dead or alive volleyball
That too.
And Armoured Core 6
And maybe that Eastward farming DLC