I'm assuming Rise, by following the thread up a bit
Monster hunter rise. Gamepass
Released on xbox and playstation last week
Is a switch port
Have that in my steam library for some reason. Don't recall ever buying it.
Finished Dishonored 2 yesterday, got much more into it after struggling for a while with trying to be too purist in the stealthiness. Once I resigned myself to not being perfect, I enjoyed it a lot more. Still predominantly stealth and low chaos, playing as Emily, always picking the non-violent option with the main targets.
Gone straight in with a new game plus, this time as Corvo, going for a high chaos, assault play through. It's like an entirely different game! It helps that I know the game a lot better than the first time through, but I'm seeing completely different things, having a completely different experience. Looking forward to actually using all the different weapons and power this time rather than just sneaking about!
Been playing some shite old Scene It quiz games on 360 with my partner. Oddly fun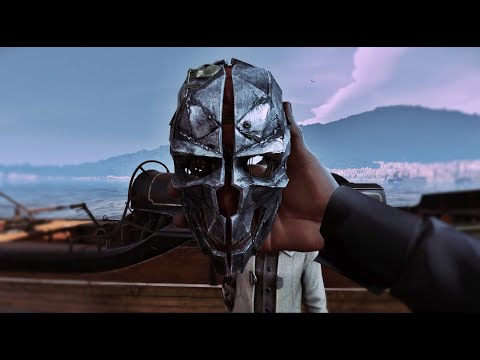 Here's some ideas for you! Kind of obsessed with watching these - absolutely insane precision at work.
New Steamworld is a building sim
Not sure I want to play a building sim, but it's SteamWorld and it looks pretty nice!
Was loving Yakuza 0… then I unlocked breaker style for Goro Majima. Full on Eddy Gordon Tekken flashbacks. Best game of all time hands down
Another perfectly pleasant 7/10 you'll never think about again then.
GoW Rangnickarock was just getting to be properly properly good and then it made me play as the annoying kid for a bit

Why do this
Why
thinking about putting down spiderman permanently because it keeps making you play as his ex girlfriend and some puerto rican kid doing really shit stealth missions. insane.
I started Halo Wars yesterday and I think it might be the first RTS that's dumbed down enough for my smooth brain to understand
Based on the trailer the xbox version of goldeneye looks like it plays a helll of a lot smoother. The cobtrols seem more fluid. Nakes sense as its in a new engine
Im playing like arse but hifi rush is alot of fun
It's like finding out you only use a fraction of your brain power - my playthrough did not look like that!
Put some respect on MJ and Miles name ffs

I honestly have no idea why people got so upset by those missions. They take up such a small part of the game and the stealth elements of both are still really fun