Yes, so are all potatoes.
'Potatoes' is different to 'mashed potatoes'
No it's a widely used term not a range name
It's not really a laughable combination though, because their standard own brand mash will be full of milk and butter
I simply do not agree that it isn't a crappy use of words.
Plant based doesn't imply the same thing as 100% plant to me either but, again, probably just my experience. I think of carbon-based lifeforms.
If someone gave me a "plant based" burger is eat it because I'm a poor vegetarian but if I cared I'd be checking the ingredients rather than assuming it was the same as no animal products.
This.
Very obvious to anyone who's eaten mash and been to a supermarket in the past 3-5 years what 'plant based mashed potato' is and why it's named that
wiggo we need you bud, undo your own mess please
can I just draw everyone's attention to this again please
Think the words "mashed potato" have lost all meaning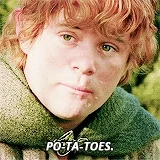 Guess I'll just have to look forward to seeing GTPoSM V turn things around…
Like @cutthelights says, plant based is a widely used term. Asda probably picked it for their vegan range because as well as denoting vegan (approximately), it has the additional marketing benefit of implying 'healthy' without the burden of having to prove it. The mash does also have a fairly prominent vegan logo.
Hey this seems related to the discourse