My initial main thought is has Adrian checked that the onlyfans is real?
Can't believe he gets less than £500 a column. Pay the man his money!
Some proper yelling at cloud shit from John Boorman here.
Isn't his column always just about him as the butt of a joke in the world, even one that doesn't necessarily exist?
Isn't that also the essence of every other post any of us make on this site?
Well now, even if you're wrong you're right because your post is about something that doesn't exist. Excellent work.
If anyone wants to watch me read out his colum whilst whacking off, I can do it for the bargain price of £100. My DMs are open.
I presume this bellend is also campaigning for the save icon on computers to be a picture of a hard drive or some cloud storage.
Might as well get it over with, guess this is what the internet is going to be talking about today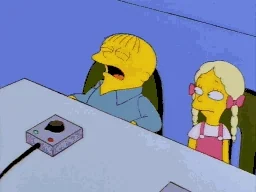 Chiles has been dethroned, can't believe it.
Actual good article shocker (the author probably helps)
He's deposed himself by going after cargo bikes


Big Cargobike claim another victim
Feel like this should be a Chiles article
I thought he did, but it was Dowling
To my eternal shame, after the first article, I boiled a wooden spoon that I have used for over thirty years.
Nothing came out - what the fuck do these guys do with their spoons?
he was talking about wooden spoons before it was cool