I've never eaten a scotch egg but i think you're a total snacc

Happy birthday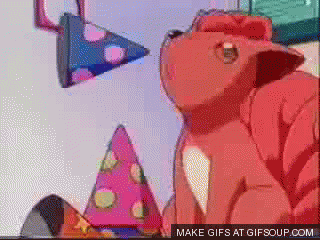 Ah you are too kind thank you so much you lovely bunch of grapes.
Here's a summary of my morning
• had the Dishoom breakfast naan kit - 10/10
• Hermes stole the gift my dad sent me and replaced it with 2 facemasks?! - 1/10
• Going to go to That Outdoors later for a nice lovely walk!
• got a fancy old dinner later but I've no idea what it is!
And Hermes here of course refers to the delivery company and not the Greek God of speed. I think
Matey me too. Almost daily
Happy birthday! Listening to this in your honour
I GUESS I'll listen to some fightmilk as well…
Naaahh! Bunch of losers imo







Bon anniversaire oeuf de l'ecosse
HB SCEGG, I'd tell you a birthday yolk but I can't think of any
Bon anniversaire Captain Fightmilk! Have an opening a can of whup-ass day

Sung to the tune of popular theme song 'I'll Be There For You' by The Rembrandts
You were born todaaay (a number of years agooo)
You were born todaaay (and DiS wants you to know)
You were born todaaay (that we think you're really coooo-oooool)
Alternatively, sung to the tune of popular indie smash hit 'The Rat'
YOOOOU'VE GOT A BIRTHDAY AND THAT DAY IS TODDDAAAAY
YOUUUU'VE GOT A BIRTHDAY AND I HOPE THAT ITS HAAAPPYYYY
Happy Birthday

FAO of @anon3515918
Happy
Birthday!