Yeah I had a listen to his most recent album. It's kinda shite
I disagree. He looks like Dexter Fletcher.
What about Richard "The Hamster" Hammond?
Second this. Really struggle with that guy.
Yep, and hes just so unnecessarily loud which just adds to that odious factor.
Yeah he is…
IN OPPOSITE WORLD
Are you telling me this factory makes 25 tins of beans a day?!?! That is laaaahvely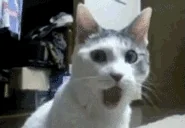 Greg Wallace is great? Yorkshire puddings are shit? @TKC you're out of control!
Harry Styles is fine, Gregg Wallace is a fucking prick. No need for any more posts.
James Corden is so far ahead in this field that it's not even an open debate