Is the new tour spoken word or music? Struggling to find the answer.
He will out live all of us. Dude has worked out since he was out of nappies.
I thought that, but cannot see any confirmation that it is spoken word.
I read an interview with him recently where he was saying he's done with performing music, has been for a while and that since he made that decision he's been much happier for it. Might have been an old interview mind, but fair play to him. Really enjoyed his last tour, he tells a good tale
Henry Rollins at The London Palladium…would have made the 80s variety show a definite must watch.
Saw him do spoken word at Manchester Poly 30 years ago (30 years!oh my!!) and this story has always stayed with Me……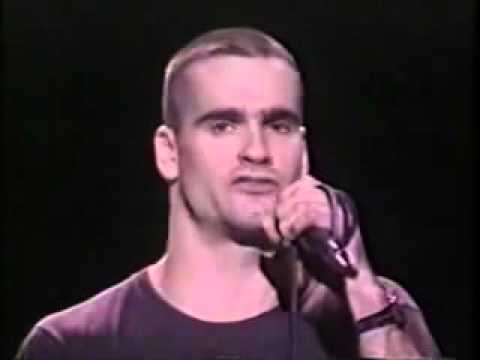 I remember him talking about it on MTV News about the way the police talked about it with him. He was visibly very upset…
Get yourself there. Well worth it. Ive seen him a few times.Tbh i prefer his spoken word to his music.
Met him once at the venue I used to manage. He turned up in the afternoon before his evening gig, on his own, very unexpectedly. Very. Intense. Man. He answered every query by first looking long at his watch before answering.