Really overrated, especially the new thing of making them all kinds of different flavours.
Bought some to dip in soup a while back. Overwhelming experience.
LOVE EM.
TOAST EM
BUTTER RM
STICK EM IN MY GOB
Luckily I've blocked you, otherwise I'll have to make a pithy response about being wronghouser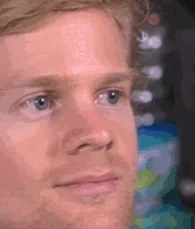 You can only save one!!!
Crumpets
Hotty Ceebies
Yum Yums
Wish they'd just chill out
I can't vote in that poll I'm afraid, Hotty Ceebies indeed
Originally went for 'HoCro Bizzles'
now this I can get behind
Bit evangelistic aren't they. Just let me eat my cakes in sin
Normal HCBs are a bit boring.
The apple and cinnamon ones from Sainsbo are really good though. M+S do some similar ones too.
What's the name you'd give to a hot cross bun without the cross?
These are three very different things.
Teacake. Love me nuff TCs