Well the only words I said today, are "Five", and "thank you".
Five, thank you.
Five, thank you.
Five.
Can't vote here, tried a few time to get into him because I'm a huge Joanna Newsom head, I just cannot. But his cover of So Long Marianne is really good, so I gotta give the boy props for that. Almost nobody can do a good Leonard Cohen cover.
Only listened to his early Smog albums as i'm more a fan of the lofi experimental stuff i'd heard of his rather than the standard singer songwriter stuff he's done under his own name. Really enjoyed those Smog albums though.
I'll give him a 3.
I did think this but Dream River has really grown on me. I think it's better than Apocalypse all round (really love a couple of tracks on Apocalypse, particularly Drover, but think the rest is a little bit dull).
The last two albums have been pleasant but not that exciting to me. I enjoyed seeing him on the Shepherd in a Sheepskin Vest tour because it was my first time, and I'm sure I'll see him next time he's back.
I like him a lot as Bill, but the Smog catalogue is immense.
Can skip Sewn to the Sky and Forgotten Foundation, which are too lo-fi even to a big GBV fan like me, and I only like pretty much one song from each (A Jar of Sand, and This Insane Cop). Things pick up with Julius Caesar and it's a great run of albums from then on. I guess you could include the first two Bill albums in that great run as well.
Supper has never clicked with me that much but I think it's one of the few that I don't own, I said the same about A River Ain't Too Much To Love until I bought it in a second hand shop and fell in love with it.
Rain on Lens is hugely underrated.
Always like him when I hear him but tend to struggle to get through a whole album. Really like the live record Rough Travel for a Rare Thing. Was excellent when I saw him live too. Probably a 4.
I'd keep going with it, it's possibly my favourite in his whole catalogue after Knock Knock
Really love some of his work. The mid period Smog albums, especially Knock Knock, are just superb. I think River Guard is one of my favourite ever songs by anyone and there are lots of other Smog songs that are close to that level.
I enjoyed the first few 'solo' albums too but, whilst the standard hasn't exactly dropped, I do feel that he's been repeating himself for a while now. The last album seemed to go on for ever without ever varying in tone, tempo or theme.
4 feels about right.
5/5. Got into Smog when a friend stuck The Hard Road on on a mix tape. Still one of my favourites of his. Like how abrasive and sparse it is. Went for Knock Knock in the Smog albums purely because it has River Guard on there, some of the best lyrics.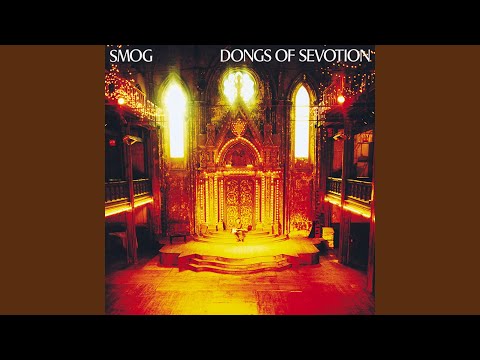 He can be very good live - the gig at Norwich Arts Centre around Sometime I Wish Were an Eagle was one of my all time favourites. Remember him being on good form, joking and dancing a bit.
I'm going to give him a 3, he has some great songs and a lovely voice but at his worst he can be both smug and boring
Another one to file under "people I've tried to get into, but it just never clicked". Wish I could get out of him what others in this thread do, but I can't. Think the final nail in the coffin was a phase in Music League when one of his songs seemed to turn up every round, and I couldn't give any of them a point.
My main Smog memory is a couple of my friends back in my stoner days getting into a heated hours long argument about the lyric from I Feel Like The Mother Of The World "whether or not there is any type of god I'm not supposed to say" and if it meant there's a specific type of god you're not supposed to say or if you're not supposed to say whether there is any type of god at all. Don't think they spoke to each other for days afterwards.
Dream river is lovely thanks. Smog are pretty pretty good indeed. 4, may up to a 5