you're not fucking kidding
The Catteran (sp?) was the previous band of at least one of the members of Joyriders, and I believe they used to play as Hart's backing band when he toured UK.
Grant really went through backing bands didn't he.
This post paid for by PROF$.
Think he was all about suitcase, guitar and train ticket by the end. What a legend.
Getting deeper into the Mouldiverse. First solo album was great, first Sugar album seems very solid as well.
Is 'Copper Blue' just a label searching for something vaguely like Nevermind? Like was some exec going 'We need our very own Nevermind' and signed Bob Mould + some guys?
It's on Creation Records. I guess it was a commercial aim and it did better than any Husker Du album sales wise I think, certainly chart wise at least.
It was a post Nevermind feel good that Bob Mould was getting some recognition. It is nowhere near as good as Husker Du to my ears though because one of Husker Du's key strengths is the palpable tension you feel from the 2 great songwriters in that band feeding off each other.
It's Hardcore Jim, but not as we know it.
Just re-read the whole thread. Music is the winner. Not many bands can blend these levels of urgency with that deeper music vibe. What a rollercoaster.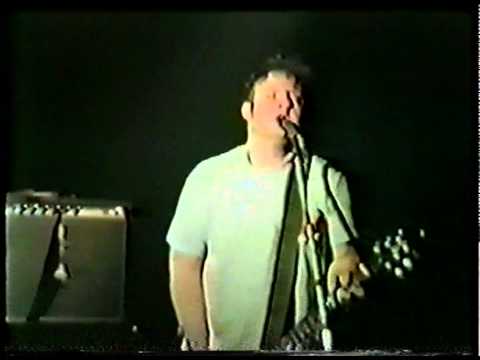 Never seen this before. Darkest murder ballad going. Grant is gone / lost here but still manages to go through the motions. Hypnotic, repulsive, pivotal and years ahead of its time (1981).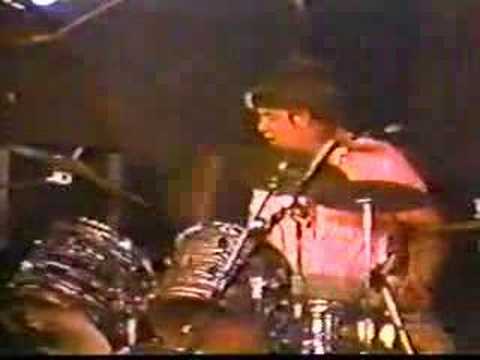 They were so close to this breakthrough moment / sound but they just looked the other way. That makes me like them even more yet I still dream what if they really went for it.
So close. They could have been huge. Doesn't really matter. Bands that became huge some of them would have traded that off I'm sure.
Of the few bands that find themselves in this place, it makes me respect R.E.M. I've never loved them but they reached and touched the light. Nirvana went there and maybe went too far. Husker Du sensed greatness yet felt more comfortable looking sideways.
The fact that they were booked into Paisley Park for next album sessions gives a wildly mysterious hint of what might have happened next. Plus Hart's embrace of psych etc. What a thing it could have been…
I think that 'Intolerance' and 'Workbook' are the best indication of what might have happened next. I'm not sure if I'd sacrifice those two albums for another Husker Du record after 'Warehouse'.
Not sure Husker Du ever got as far as booking album sessions after Warehouse, I get the impression from everything I've read that they were irredeemably broken by then. But as ever I stand to be corrected…
Bob Mould's Workbook was recorded at PP though. It's not a very Prince-y album, think it's probably the Minneapolis connection that led to the sessions, not an artistic thing.
The Replacements and Soul Asylum recorded at Paisley Park without any purple tinges - it's just a great local studio.
I didn't know Workbook was recorded at PP! Always pictured a barn!
I guess with Mould 'producing', maybe Hart's more interesting/open/experimental output wouldn't have been allowed to flourish.
Fun fact 'Out of Time' was also recorded at Paisley Park.
I guess PP for me (wrongly) suggests higher budget and not Mould/Spot 'producing', both of whom I think I can just about accept were a weak link.
Workbook (musically astounding) is a terrible sounding record I think, compared to equivalent stuff from that era.
I'm not sure about that but my opinion of 'Workbook' is clouded by it being the first CD I ever bought back in 1989 - it always reminds me of my "Wow, CD sound quality, it's the future!" moment.
I think the reduced tempo definitely points to it having more commercial aspirations. Not that I begrudge anyone for trying to make cash, and it is still very good imo.
Reading an interview with Mould, I had not realised the Pixies had already flamed out by 91. There must have been a real scramble to get reliable bands with that sort of sound to market STAT
They are good (Sugar) but I've never given them much listening time. Not fully sure why, always had a 90's feel that Husker Du seemed miles away from. HD seemed timeless. I can't listen to this without thinking of the television show Friends. Like I say, they are good, but it feels diluted without Hart.