The first song in particular is very beautiful. The second is interesting too - psychedelic folk! I'll have to investigate further - thank you.
I was working in a book store that sold music when Ys came out. I put in the store stereo on Saturday evening. sold two copies and three customers asked us to turn it off.
It's a 4 from me because I only re-listen to two of her albums (the big ones)
Big 5
The bit in Good Intentions Paving Company when she suddenly goes all Dolly (How I said to you/Honey, just open your heart/When I've got trouble/Even opening a honey jar) is one of my favourite moments in all of music
Ys is a perfect album too
Loads of people have the impression that she sings about fairies and ye olde knights and stuff (maybe because of the opening track of MEM and the cover of Ys), but she's the most devastating songwriter when it comes to intimate, domestic things. I don't really cry at music, but Does Not Suffice absolutely stops me in my tracks every time:
Summary

I will pack all my pretty dresses
I will box up my high-heeled shoes
A sparkling ring for every finger
I'll put away and hide from view

Coats of boucle
jacquard and cashmere
Cartouche and tweed
all silver-shot
And everything that could remind you
Of how easy I was not

I'll tuck away my gilded buttons
I'll bind my silks in shapeless bales
Wrap it all up in reams o' tissue
And then I'll kiss you sweet farewell

You saw me rise to our occasion
And so deny the evidence
Caused me to burn and twist and grimace against you
Like something caught on a barbed wire fence

Now you can see me fall
back here redoubled
Full bewildered and amazed
I have gotten into some terrible trouble
Beneath your blank and rinsing gaze

It does not suffice for you to say I am a sweet girl
Or to say you hate to see me sad because of you
It does not suffice to merely lie beside each other
As those who love each other do

I picture you rising up in the morning
Stretching out on your boundless bed
Beating a clear path to the shower
Scouring yourself red

The tap of hangers swaying in the closet
Unburdened hooks and empty drawers
And everywhere I tried to love you
Is yours again and only yours
In particular these lines:
It does not suffice for you to say I am a sweet girl
Or to say you hate to see me sad because of you
It does not suffice to merely lie beside each other
As those who love each other do
Just devastating.
Have to be in a very specific mood, but when I am there is literally nothing better. Because of this I am an occasional listener rather than an obsessive megafan, but seriously what a talent.
Also - this was probably my introduction to her. 16bit was a footnote of dubstep who made stuff that sounded like a chainsaw fighting a blender… and this one luscious downtempo remix of The Book of Right On.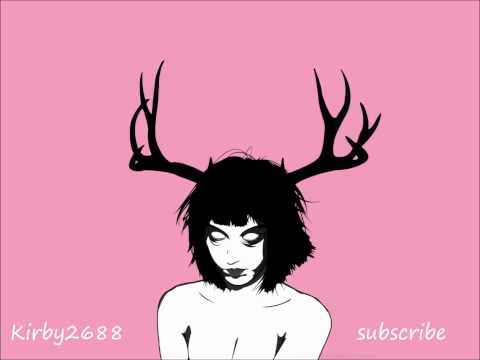 they're pretty straightforward by her standards but i think the clam crab cockle cowrie lyrics are my fav of any song
That means no
where I come from
I am cold, out waiting for the day to come

I chew my lips, and I scratch my nose
feels so good to be a rose

Oh don't, don't you lift me up
like I'm that shy, no no no no no,
just give it up
There are bats all dissolving in a row
into the wishy-washy dark that cannot let go
and I cannot let go
so I thank the lord
and I thank his sword
though it be mincing up the morning, slightly bored

O, morning without warning like a hole
and I watch you go
There are some mornings when the sky looks like a road
There are some dragons who were built to have and hold
And some machines are dropped from great heights lovingly
and some great bellies ache with many bumblebees
(and they sting so terribly)

I do as I please
Now I'm on my knees
Your skin is something that I stir into my tea
And I am watching you
and you are starry, starry, starry
and I'm tumbling down, and I check a frown
Well, just look around
It's why I love this town
just see me serenaded hourly! celebrated sourly!
dedicated dourly; waltzing with the open sea
Clam, crab, cockle, cowrie
will you just look at me?
4, based on the strength of her set at the Matt Groening ATP. It was soooo great! But, sad to say, I don't really connect with the records for some reason.
Absolutely love her. Can also completely understand people not being able to get past her voice because it's so marmite, especially on the first couple of albums. Feel really sorry for people who can't though cause they're missing out on so much greatness.
That Sunday afternoon solo slot at Latitude was unbelievably good
This is an old song, these are old blues
And this is not my tune, but it's mine to use
Big ol' 5 from me. Her set at the Hammersmith Apollo after Divers came out was one of my favourite gigs ever, I was in pieces.
Pretty rude of you not to say hello, frankly
Divers is one of my favourite albums of the century. Weirdly despite that I've never listened to any of her other albums, I think partly because of them not being on Spotify.
5 for Divers alone.
5/5
Difficult to not vote for Ys as favourite album but HOOM is such a strong collection of songs. Best triple album ever!
It's always a good sign when the last track of the most recent album is as good as anything that's come before it.
Think Divers starts and ends incredibly strongly, with a lot of stuff I'm not fussed about in the middle. The bookends are good enough to have it be a 4/5 album though. Some of the best music in existence.
5! As others have said, musically and lyrically she's one of the absolute best. Four incredible albums already, can't wait to hear what she does next. I used to live round the corner from the Brudenell in Leeds, first heard and got in to JN about a week after she played their (solo, harp) in 2004. Still regret missing that to this day.
I was in too bad a state to enjoy it unfortunately
I get why folk don't like Joanna's voice, but I love it. If anything, it lost some of that wonderful individual charm after she damaged it during the recording of HOOM. Her new singing style worked very well, but it lost that slight ineffable something. Couldn't be helped, obviously!
So am I, but there we are