attempted harp pun, sounded tasteless
(never listened, always meant to … one day)
Can I just butt in here please to say that entries for this close tomorrow at 9. Last chance to get control of hgatr200!
Remembering fondly the collective bouts of excitement on DiS the day that Ys leaked (happened pretty early IIRC). More innocent times.
Loved that set so much. I was having a fucking torrid time that weekend, lurching between panic attacks mostly and worse, and that set made feel so calm and settled

Sorry, really tried to get into her stuff about 15 years ago as I thought it'd be right up my street, but it really wasn't.
Maaaaate go and get all the old albums right now
Yeah it's going to have to be an Abstain/5 for me too.
I have and love Divers but I really need to listen to more. Particularly keen to get into Have One On Me considering all the love it got in albums of the decade threads last year.
Fair play to her for not being on streaming services but also 'argh come on, get your music on streaming services!'
Easiest 5. She's the greatest. I do sort of get why people may not be able to get past her voice but I honestly don't know how anybody could listen to a song like Go Long, Sawdust And Diamonds or Have One On Me and not be completely blown away
Done - thanks for the reminder
Cool! I was at that Sunday Latitude set too. I think she had to play early (12ish wasn't it?) because she was playing at Somerset House in the evening. Amazing set, perfect.
I also was at the early Sunday Latitude set
Dang it, funkhouser beat me to it.
I first saw her live in 2004 without knowing anything about her. She was supporting Smog at a little show at Conway Hall in that London. I genuinely didn't know what to make of her initially, but I was utterly transfixed. Since that point I've grown to absolutely love her music, so she's getting a 5. She's also deserves an extra point for pissing loads of people off at End Of The Road by shutting the whole shite down whilst she performed. Great bantz!
Actually, my favourite thing that she's been is the video for Kids by MGMT, so there's that. Gonna have a good listen today, as long as there's some good Youtube videos ITT.
Been trying to think of alternative ways to phrase this but have given up; this is pretty much spot on. 5 for me not because I think single thing is amazing; but because the stuff that is amazing is just incomprehensibly good.
I think Only Skin is the best song of the 21st century thus far. Ys gets my vote for that reason, and because it's one of those albums that expanded my idea of what you could do with music – I'd never heard anything like it.
Have One On Me feels maybe a bit more accomplished in the breadth of its style, but I do think it's overly long. Still hard to complain that it still pares down to a brilliant 14-track collection.
Big ol' 5.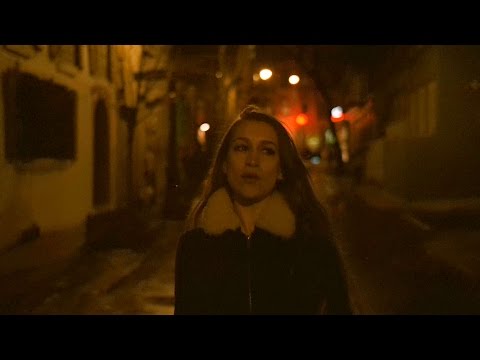 Love everything about this song, as cheesy as it could be when the drums come in with the "And drums upon a plastic bag" it makes me smile every time. Then how the song just builds and builds…and when things drop towards the end when she holds that note into the little instrumental outro…just wonderful. You could probably do this for so many of her songs, but this was the song that made me realise her brilliance and I worked from there.
That was my first exposure to her too - better than Smog that night.
Just played The Milk-Eyed Mender to R for the first time since he was a baby and he was well into it