Comforting Sounds is just a prog rock Yellow.
All I know is, Frengers is one of the all-time greats.
5
Mew are an odd one for me. I bought Glass handed when it came out and it was ok. It never clicked and I just couldn't understand the love for Frengers, so, just ignored them.
Then, at some point during the first lockdown I decided to give them another go. I realised that I'd always switched Frengers off after 3 or four songs. Imagine owning an album and not knowing the run of She Came Home for Christmas to Comforting Sounds was on it? FFS.
At that point they clicked and Mew are my most listened band of last year. I may have to go back and try the last 2 albums again though, they did nothing for me.
Was gutted to miss them live in London a few weeks ago.
Going to give them a 5 for helping me through 2020.
Oh, here's a fantastic cover of She Spider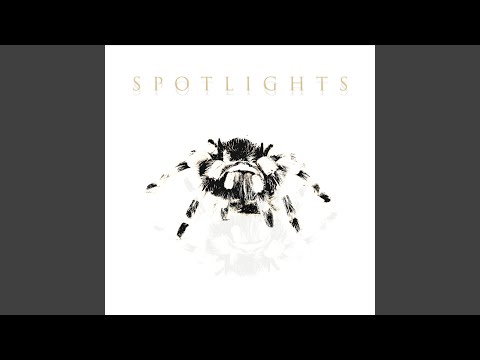 Maybe you should shut the heck up eh? Some of us are just trying to have nice things.

Never knowingly heard. Abstain.
Yeah i should, tbh. And I will heed your advice. To be fair I never did give Visuals a proper go.
Frengers is fantastic! Love how it manages to be both super muscular and sensitive. Borrowed it from a pal knowing nothing about Mew and loved it instantly, it's such a warm, welcoming listen, perfectly sequenced and every song has something great about it. Just had a nice air drum along to Snow Brigade.
This is one of my favourite things about Mew; the contrast of delicate beauty and proper meaty stuff. They opened my eyes to so much possibility in 'music made by bands', and I spent a good year of my teenage life listening pretty much exclusively to them and dEUS, which was a very good year indeed. I think Mew are extremely special, they've created an incredible sonic and visual world which is super-compelling, and they slay live. Can't be anything but a five for a band this relentlessly awesome.
Coldplay massively ripped Mew off when they first started. Comforting Sounds came out before Yellow too
Now you're just being disingenuous. It was clearly implied in your post.
That's what you have implied. My tongue was firmly in cheek, hence the shrug at the end. How can I know if they're good or not if i've never heard them?
5/5, I first heard of them when my friend's roommate played zookeeper's boy at the start of my first year of university and I loved it so much, and I rarely love songs on the first listen. Got frengers and kites straight after and there were so many good songs. I am not an album listener, there are usually a couple of songs on an album I really like and just add onto playlists, but these albums were so good I could put them on repeat, which I did a lot. I haven't liked much beyond no more stories or before frengers, but those two albums are enough for a 5. Also, when I saw them first they were supported by a choir of young beleivers who I'd never heard of before then, but one of their songs became my absolute favourites at that time, I played it so much
Absolutely love And The Glass Handed Kites, but the album art is staggeringly bad
Yeah I know it came out first. I'm saying both songs sound the same, and given the how many great songs Mew have, I'm constantly surprised that CS is so many people's favourite Mew song.
Yes! I saw them on that tour as well. COYB blew me away
First time I saw Mew was on the joint headline tour with OK Go of all bands… Luckily Mew were on first so I could shoot off straight after!
Yeah, the fiveingist of fives, possibly my favourite band of all time! They share the sort of melancholy and artistry of Mew to my mind, I used to love walking around in the crunchy autumn leaves listening to loads of both discographies.
Only time I've got to see them was when they supported St Vincent in Dublin for some reason. Obvs Irish bookers never took a shine to them?
Very solid live though, they got remarkably good sound for a support act