Already seeing them do Bossanova and Trompe le Monde in Dublin in March, but I'll probably go to this too tbf
An airport sounds like a great place for a gig
Just had the same conversation IRL.
Must be a defunct old runway surely.
Although imaging Frank Black in Belfast City Airport shouting "YOU ARE THE SON OF INCESTUOUS UNION!" at unsuspecting folks waiting on their flight to Mallorca does sound entertaining

Looks like Galway airport closed down a few years ago. I was gonna say if it was still operational I can't imagine it being too busy anyway! Stick a band on the runway for a few hours until the next flight's due in.
Groovjet
Jets To Brazil
Jetplane Landing
…and while you wait for those, here's some bands!
Had a couple of drive-in Covid PCR tests there back in the day.
Would be ok if they were in a hangar but sticking them out on the featureless expanse of concrete doesn't appeal to me.
Interesting to see how this "series" will affect the Arts festival. Hopefully will light a fire under the booker's feet. Pixies played that recently enough though tbf to them
I was tempted by the Piece Hall but it looks like general admission is now sold out. I'll wait to see who else in on the bill and maybe try Twickets nearer the time. Don't they just go through the motions now? I'd rather leave my memories of seeing them back in the day with Kim untarnished.
"May I start by saying how thrilled we are to have you here. We are such fans of your music and all of your records. I'm not speaking of yours personally, but the whole genre of the rock and roll."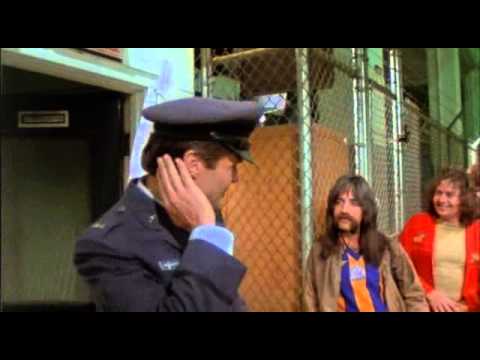 Am I right in thinking Galway Airport isn't the most accessible? Or would they automatically have to provide some sort of transportation to / from the venue?
Or has Galway somehow sorted out it's transport infrastructure in the 15+ years since I lived there?
Yeah they'd have to run shuttles for sure, the regular bus network doesn't go out that far.
One of the other gigs there is Fatboy Slim lol. Will probably leave town altogether that day
A little bit, although in a pretty fun and enjoyable way imo. And the lack of chat/theatrics mean they rattle through plenty of songs and mix it up a bit with a few deep cuts. I've seen them three of four times without Kim over the years I think and always really enjoyed it, will probably give Piece Hall a miss unless I can get one cheap nearer the time though (v surprised they've sold it out that quickly tbf)
It's a few years since I've seen them now but my past experience was indoors - good, outdoors - dull. Will probably be seeing one of each next year so I'm hoping that ratio holds up at least.
I've seen them twice outdoors in the last few years. One was with Weezer and it was in a big venue , they went on first when it was light outside and they show felt a bit pedestrian. But saw them this year at a smaller outdoor venue , they went on when it was dark and with a light show and it was really good.
If you have to see any band outdoors then Halifax piece hall is the venue to choose. It's got sides so no wind blowing the sound away. Decent sight lines because it's on a slope and plenty of cheap parking because it's bang in the centre of town.
I think lightshow is key, the two times I've seen them outdoors were in daylight (one supporting Arcade Fire in blazing sunshine and one where it stayed light until pretty near the end). Aside from Vamos they're fairly static onstage so you need the lights to create some sort of spectacle.