Hey hey, let's not say stuff we'll regret!
It also had to be something good

5/5 obligatory 2014 in the Park at Primavera was one of the best things I've seen post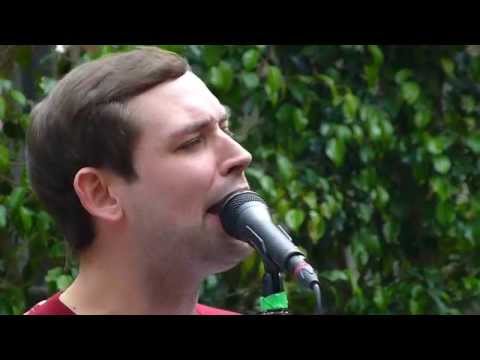 Also obligatory that facebook group is annoying post
Get it out the way early
Let's not derail this thread so soon but there's a very good 5/6 track EP in Be Here Now buried under all the cocaine and sludge.
The first version of the Ramones debut that comes up on Spotify is 2 hours and 41 minutes long.
(I really liked his D'You Know What I Mean? remix and am pretty peeved he couldn't fucking spend a few months to sort the whole thing. Lazy git.)
Aaaanyway. This is very great sounding band and now I am sad I never bothered to listen to them before.
or the 137 track Master of Puppets that was the only one available on Google Music before it's demise
This might be why I stopped being into them lol
Their first album is tremendous, followed by a couple of 4-out-of-5-ers but haven't really got on with the last two. They're great live though.
4
I like the bits with the e-bow NNNNNRRRRRRRRRROOOORRRRRRRRORORORRRRRRRR
One of the best for me and still so underrated. They barely even toured the last album in the UK.
Couple of 10/10s (1 and 4) couple of 8ers and the last one is best forgotten. But such a great band, even more so live. So intense, moving, emotional, Great tunes. Just a perfect band (again, apart from the last album which didn't click for me at all)
Seem like such lovely, humble people too
5 on 5 from me
A 4 from me. Went for fourteen autumns as the best, which it is, but probably listen to no one can ever know more these days. Absolutely love this:
I think I saw them supporting Beirut at the Camden Roundhouse in 2007 (what else would anyone be doing in 2007?) There was a group of people openly doing coke in front of us, and chatting really loudly through it. Shit gig. Twilight Sad were fine though.
5 for me. Adore the first album and have rinsed it over the years, very glad to have got the RSD reissue in 2014. Really like all their other albums as well, I guess we should do a ranking, although excepting the debut they're all pretty equal personally;
FA&FW > FTNA > NCEK > IWBLTATT > NWTBHANWTL
I really like the compilation "…Killed My Parents And Hit The Road" as well.
5
Easy 5. What a band. An absolute all timer for me. Absolutely love them.
From a point of obsession a couple of years ago where I'd buy basically everything of theirs (I'm currently drinking from a Twilight Sad water bottle to prove that point) I've gone a bit cold on them and barely listen to them for no particular reason of late. I'm sure the last 18 months haven't helped, they're certainly something you've got to be in the mood for and…I haven't.
There's no way I can go lower than a 5 though for the good times I've had with them and the good times I'll inevitably have again. They completely passed me by during their early years despite being old enough to know them and them being very much in my wheelhouse. My mate asked me if I wanted to see them at Boston Music Room just before Nobody Wants To… came out. Listened to a few songs before, was into it, thought it would be a good gig. They started with There's a Girl in the Corner and I was immediately transfixed - I'd assumed they'd be some moody, not engage with the crowd type band, and to see this almost possessed figure moving around the stage (while playing an absolute cracker of a song) immediately had me hooked.
Bought all their albums and became obsessed with them for a few years. Two albums that are 10/10s (FAAFW and NWTBANWTL) and three other albums that are great and have moments but lack the consistency of the others. Couple of great EPs too.
But it's all about live with them isn't it. There's certain acts' shows that are described as a "religious experience" and I think if you're into them TTS are close to that. That wall of noise and James' raw passion just make you feel something quite deep inside you. At that first gig I mentioned we saw a guy in front of us in floods of tears during Cold Days From The Birdhouse and think we both thought "lol, bit much" Fast forward a couple of years, and having seen them numerous times in between, to a show they did at Bush Hall in Shepherd's Bush as a pre-release for the last album, which was one of the most intense and brilliant gigs I've ever been to, and I basically sobbed through the entire second half.
I'm delighted for them that they've got back from a point where they were seemingly gonna jack it in cos it wasn't worth it, and are doing so well. The HGATR/GBOL upvote is almost a cliche, but James really is one of the nicest and most genuine guys going, and deals really well with the slightly…full-on element of their fanbase.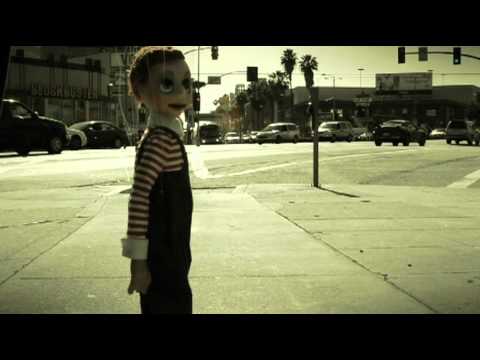 Yeah they both came out of the same indie scene in central Scotland at around the same time and both got signed to Fat Cat and released their breakout records within a year of each other so aye they're pretty connected. Twilight Sad cover Frightened Rabbit as a tribute to Scott to this day